With only six more days until its record-breaking Indiegogo campaign comes to an end, Australia's Flow Hive has successfully raised over $10 million thanks to nearly 28,000 backers.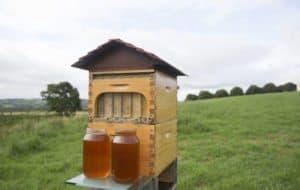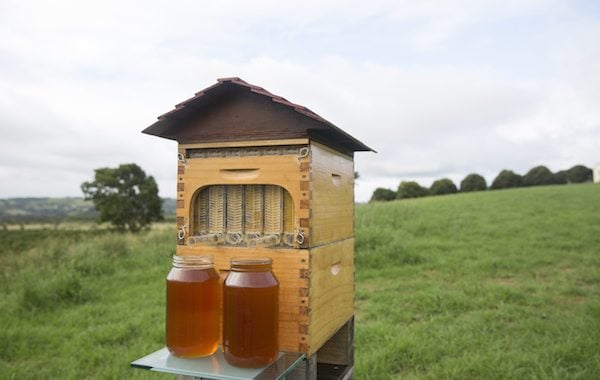 As previously reported, Flow Hive was created by father-son duo Cedar and Stuart Anderson and is considered a "revolutionary" beehive invention that allows its users to harvest honey without having to open the hive. It also minimizes disturbance to the bees. "Turn the tap and watch as pure, fresh, clean honey flows right out of the hive and into your jar. No mess, no fuss, no expensive processing equipment without disturbance of bees."
The Byron Bay-based Flow Hive raised its $70K goal in under 8 minutes. It also set a record of most funds raised within a 24 hour period at $2.18 million.  Indiegogo says that 30% of its campaigns are from outside the United States. The platform now operates in 224 different countries and offers crowdfunding in five different currencies.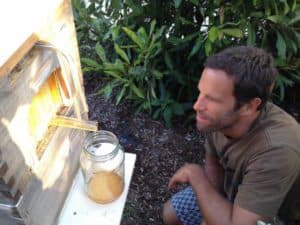 Before making an appearance on Indiegogo, the Andersons posted a video of their invention on YouTube and within two days two days received over 1 million views. Just before the launch, they had interest from 80,000 people and were forced to switch from Kickstarter to Indiegogo, claiming that at the last minute they realized that they needed to cater for the U.S. market, find an American manufacturer and charge in USD (which Kickstarter does not allow). That way, they can overcome exchange rate fluctuations.
While there has been mostly positive feedback from the public, others remained skeptical towards Flow Hive due to its promises to make beekeeping "simple." According to HuffPo, American apiarists have stated that the Flow Hive is overpriced and its promotional video oversimplifies beekeeping.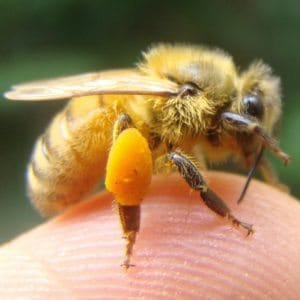 President of the New York City Beekeepers' Association, Andrew Cote explained:
"It's a rather expensive gimmick, and it would not behoove any series beekeeper to buy this product. There's a lot more to keeping bees than turning a tap. I am bit concerned that this may result in sort of a Christmas puppy or an Easter bunny syndrome."
Californian beekeeper, Mike Harrel, remarked:
"I don't see it being affordable, sustainable, or really a long term solution to harvesting honey."
Vice president of the American Beekeeping Federation, Gene Brandi also stressed caution against buying the invention, because it doesn't show how difficult beekeeping really is:
"I think you need to have the interest and the passion in bees first before you even think about buying one of these things."
Despite the project's easy-to-use description, Cedar Anderson, the co-creator of Flow Hive, has warned potential backers about the work required for beekeeping:
"We've always stressed that people who buy a Flow Hive need to know what they are doing."
Flow Hive's Indiegogo is set to close on April 19th.
Have a crowdfunding offering you'd like to share? Submit an offering for consideration using our Submit a Tip form and we may share it on our site!