ShareIn, a crowdfunding software provider, has received a $1 million investment and will triple its management team following the capital boost.  The new investment was announced as the company pivots from an equity crowdfunding platform to  a provider of services.
According to a company report, ShareIn has chosen a "radical change in strategy" by changing from a transactional portal to a company that delivers software tools for aspiring investment platforms.
ShareIn CEO and co-founder, Jude Cook explained their new approach:
"We are carving a niche by providing innovative crowdfunding software.  We enable companies to equity crowdfund themselves."

"Companies who will be successful in equity crowdfunding need to understand they have to generate their own crowd. If you list on a platform and don't bring the first 30% to 40% yourself you are very unlikely to succeed. The percentage of total strangers who have no prior connection with a company or their connections is very low."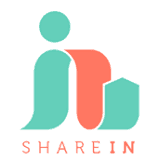 Cook, an engineering graduate turned chartered accountant and mother of three, founded ShareIn in 2014. She was convinced there had to be a more democratic model for financing growth businesses. The equity crowdfunding platform is the only crowdfunding platform in Scotland authorized by the Financial Conduct Authority (FCA).  Earlier this year, ShareIn announced their partnership plans to provide equity crowdfunding solutions for the combined Chinese and UK markets.
Andrew Pickett, co-founder and CTO commented on the new funding and strategic shift;
"We are delighted to have secured this funding, which will provide the resources needed to support our ambitious growth plans to become a global equity crowdfunding technology provider."
ShareIn is based in Codebase, the UK's largest technology incubator based in Edinburgh. Jamie Coleman, Codebase MD shared that it has been a delight to incubate the young company. He stated, "$1 million gives the team the capital it requires to grow".
"We are excited to support ShareIn's expansion plans and are very enthusiastic about the businesses potential" said David McIntosh of ESM investor in ShareIn. "We first approached ShareIn last year as we saw the significant opportunity in providing the technology platform in the growing equity crowdfunding market."
Sponsored Links by DQ Promote