Bill Nye's new project continues to draw eyes! Last month, the famous science educator and The Planetary Society took to Kickstarter with a mission to raise only $200,000 for his solar sailing spacecraft, LightSail. Now with nearly three weeks until its campaign comes to an end, nearly 16,000 backers have given close to $800,000.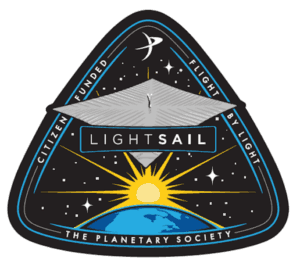 LightSail is described as a citizen-funded project by The Planetary Society, which is self-dubbed as the world's "largest non-profit space advocacy group." The objective is to send two small spacecrafts into the Earth's orbit. Each will carry large, reflective sails that measures 32 square meters (344 square feet). The project's first mission is a May 2015 test flight, which is know to "pave the way for a second, full-fledged solar sailing demonstration" in 2016.
Sharing details about LightSail, Nye wrote:
"I invite you to come along on a cosmic journey with me by participating in a mission to sail a spacecraft, a tiny CubeSat no bigger than a breadbox, on beams of light. Imagine it: unlimited free energy from the Sun will provide CubeSats with propulsion and revolutionize access to space for low-cost citizen projects—projects like ours or by teams of students and faculty at universities. This means that spacecraft, especially small ones like CubeSats, won't have to carry heavy fuels into orbit, and that the acceleration will be continuous. Even better, this is a journey that is directly funded by the world's citizens, like you, rather than by governments. LightSail is truly 'the people's spacecraft.'
"Our LightSail mission will be the culmination of the hopes and dreams of our visionary founders, Louis Friedman, Bruce Murray and Carl Sagan. Some of you may remember Carl famously promoting solar sailing on Johnny Carson's The Tonight Show."
Although the campaign is still active, the LightSail launched a little over two weeks ago on an Atlas V rocket and has since been communicating with the crew. During a recent event, Nye announced
"Our LightSail called home! It's alive! Our LightSail spacecraft has rebooted itself, just as our engineers predicted. Everyone is delighted. We were ready for three more weeks of anxiety. In this meantime, the team has coded a software patch ready to upload. After we are confident in the data packets regarding our orbit, we will make decisions about uploading the patch and deploying our sails— and we'll make that decision very soon. This has been a rollercoaster for us down here on Earth, all the while our capable little spacecraft has been on orbit going about its business. In the coming two days, we will have more news, and I am hopeful now that it will be very good."
Nye also addressed backers in a recent update:
"Dear Planetary Explorers – we are back in business. LightSail has rebooted, and we are receiving data. It's just fantastic news.

"There's much work to be done by our hardworking team, and they will be working through some important decisions today. Jason Davis is keeping us all up-to-date with his reporting, which you can find here. Of course, you can follow him regularly and keep up-to-date at www.planetary.org/blogs/jason-davis.

"In the meantime, in has been instructive and deeply heartening to see how much support we have received from all of our backers and supporters. Some of you sent suggestions and comments that were passed along to the team. And many of you reminded us of what we already knew: that the risks are worth the rewards, and that this test flight was accomplishing exactly what it is supposed to accomplish—validating systems and finding problems so that our primary mission in 2016 will succeed.

"The events of the last day have nudged other work out of the way temporarily. Many of you are waiting for updates on rewards and add-ons, and those will be coming at the beginning of the week. Your patience will be rewarded, I promise, just as all of our patience has been rewarded in our wait for LightSail to reboot."
LightSail's Kickstarter is set to close on June 26th.
Have a crowdfunding offering you'd like to share? Submit an offering for consideration using our Submit a Tip form and we may share it on our site!