After shocking the tech world last month at TechCrunch Disrupt New York with its technology, Nikola Labs has launched a Kickstarter campaign to raise $135,000 for its new phone case which powers your smartphone with wasted energy. Through an innovative partnership with The Ohio State University, the startup's cases extend a phone's battery life by harvesting wasted radio frequency (RF) energy.
At Disrupt New York, Nikola Labs CEO Will Zell debuted a fully functional prototype of an iPhone 6 case with Nikola technology. He stated:"Due to the overwhelming response at TechCrunch Disrupt we are excited to announce that we will also be bringing this breakthrough technology to Android users by launching a case for the Galaxy S6."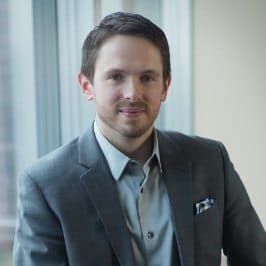 While Nikola Labs is currently focused on harvesting wasted energy emitted from mobile devices, Zell has even bigger plans for the future:
"We're excited about getting this technology into consumers' hands, but we are also focusing on what's next. Our goal is beyond just this phone case. We're working to enable an entire platform for powering future devices."
Mobile devices like tablets and phones use RF waves – like WiFi, Bluetooth and LTE – to transmit data through the air. These RF waves are a form of energy and can be harnessed to create electricity. The process of converting RF into direct current (DC) power was first pioneered by Nikola Tesla over a century ago.
When transmitting, only a small fraction of the phone's signal actually reaches the receiver, while the majority of the signal is wasted to the air. To capture that wasted power, Nikola Labs is utilizing patent-pending technology created by Dr. Chi-Chih Chen's research team at The Ohio State University ElectroScience Laboratory. The team saw an opportunity to convert this wasted RF energy into DC power and use it to extend the battery life of the phone.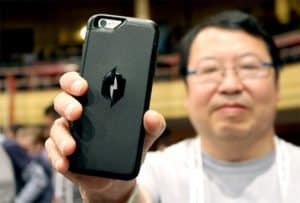 The cases have three key components:
Built-in 'low-profile' antennas
A high efficiency RF harvesting circuit
An integrated lightning port to feed power back into the phone
The Nikola phone case increases battery life by slowing the rate at which the phone's internal battery discharges and does this:
Without impacting data transmission rates or call quality
With no supplemental batteries, allowing the case to be significantly slimmer than typical powered cases
While providing a layer of protection through its lightweight, high-strength polycarbonate material offered in a variety of colors
With  easy access to the headphone jack and charging port
Since its launch, the campaign has successfully raised nearly $25,000. Backers can receive their own iPhone 6 or Samsung Galaxy S6 case with Nikola Labs technology for $99. They will be the first to receive it with an estimated ship date of February 2016.
______________________________________________
Have a crowdfunding offering you'd like to share? Submit an offering for consideration using our Submit a Tip form and we may share it on our site!