"It's Time to Rethink Ownership." RocketClub Allows Anyone to Earn Shares in Startups.
RocketClub, a new spin on crowdfunding, launched their platform today.  The concept is simple: the crowd uses new products and services and in exchange for their feedback and participation, they earn shares in promising young companies.  Think Oculus Rift.  Thousand of people supported a product they believed in by contribution to their Kickstarter campaign.  Soon after, Facebook acquired the young company for $2 billion.  Oculus founders cashed in but Kickstarter backers got little other than a bad taste in their mouth.  Equity crowdfunding may right this wrong but RocketClub is making ownership in startups even easier by trading time for shares.  Startup companies can easily distribute shares to their community using RocketClub, thus aligning long term goals of founders and users.
To launch their new crowd-ownership philosophy, RocketClub will be the very first company to go through its own platform.  The 'Earn Startup Shares trying Cool Products' campaign starts today. So what task must you achieve to earn your shares?
To receive RocketClub shares, members will need to sign up and earn shares from another campaign on the platform, complete 2 feedback surveys, and refer 3 friends to RocketClub. To reward members for signing up early, the first 2,000 members will share 1% of the company, the next 4,000 members will share the next 1%, and the last 5,000 members will share 1%.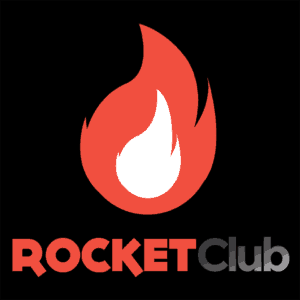 Co-founded by longtime partners and friends, Erik Chan and Paul Chen, they both believe it is "time to rethink ownership".  Both are MIT alumni with solid startup experience.  Chan enjoyed a "7 figure" exit in one of the companies he helped create.
RocketClub already has signed up over 30,000 users before it has even launched.  The platform has an enviable queue of companies wanting to use their service. The line-up includes startups from YCombinator, 500 Startups, AngelPad and more.  If you want to list – you will have to wait. They have more than they can handle right now.
Now if you want to be one of RocketClub's members you may sign up here now.
Crowdfund Insider had the opportunity to speak with Erik Chan to hear about their innovative new platform that tips the scale in the direction of the crowd.
---
Crowdfund Insider: How did you and Paul meet and end up partnering?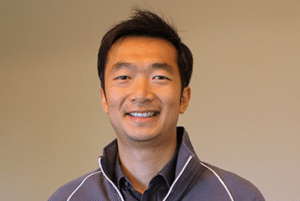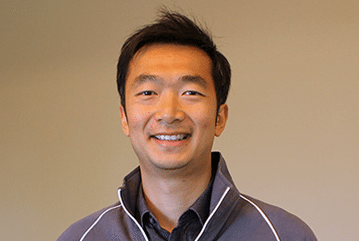 Erik Chan: We were graduate school classmates at MIT in 2008. We've kept in touch since graduating either working for a company or starting our own. We discussed possibilities to work together in mid-2014 and after looking at different ideas RocketClub stuck because we both believed in the solution to the problem we've faced before.
Crowdfund Insider: You have already founded several companies. Please share your past experience in launching startups. (The last one was a solid exit)
Erik Chan: Launching startup companies is both exhilarating and a lot of work. Having an idea and building a product is the easy part. Getting market traction is the HARD part. Customers don't want to pay for buggy/crude products and Users don't want to use products nobody else are using. Until a company gets to a Series A round of funding, the only thing that matters is getting to product market fit.
Crowdfund Insider: How did you and Paul come up with the RocketClub concept?
Erik Chan: The simple answer is we wanted this for ourselves. We've worked on different consumer product startups individually in the past and one main challenge we always ran into is how to get people started on your product/service. The adoption is really important because it lets a company obtain the feedback (both qualitative or quantitive) to figure out what works and what doesn't -that way the company can iterate on the product until it is ready for prime time and scale.
The idea for RocketClub is to connect startups with people who also think they have a great idea/product, and are incentivized to work with the company to work out the kinks.
Crowdfund Insider: So how exactly does this work? (and what about Oculus?)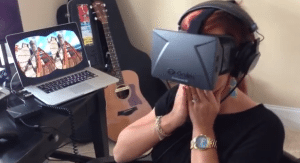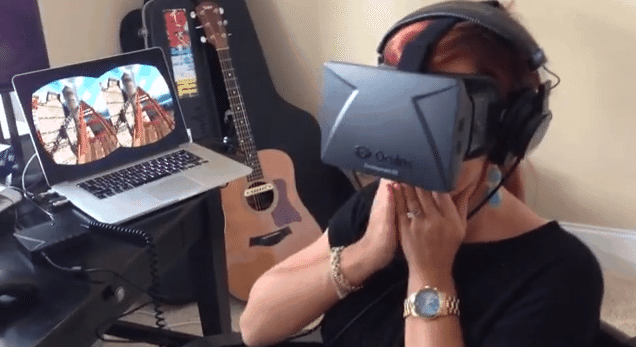 Erik Chan: Every campaign starts with a startup signing up on RocketClub, indicating how many users they are seeking and the percentage of the company they will be making available. This is how campaigns on the platform work: startups seek a goal number of members for a percentage share of the company. Users interested in getting involved must submit applications to become members. Once approved by the startup, they receive a stake in the company for adopting the startup's product, offering feedback, and helping with promotion, among other opportunities.
As for the Oculus Rift, they had a very successful Kickstarter campaign and ended up selling to Facebook for $2 billion. None of the early supporters from Kickstarter who backed Oculus's campaign and helped make the company a success received anything from the huge exit. The event caused some backlash and some supporters felt like they were used (see related news here). RocketClub wasn't started because of this particular event, but it definitely solves this problem because we allow startups to distribute upside in their company to the crowd.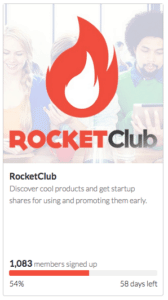 Crowdfund Insider: Please address "stock appreciation rights".
Erik Chan: Stock appreciation rights (SARs) is a method for companies to give their management or employees a bonus if the company performs well financially. Such a method is called a 'plan'. SARs resemble employee stock options in that the holder/employee benefits from an increase in stock price. SARs have no voting rights or tax responsibilities, they are only rights to a payout and in our case a payout when there is a company exit such as IPO or acquisition.
Crowdfund Insider: And what about "people who game the system"?
Erik Chan: One of the things our platform is designed to do is make sure startups are connected with those who are authentic and really have the background to help. We allow startups to vet each member (potential supporter) and track whether they have accomplished some baseline tasks before receiving their 'stock appreciation rights'. We also require each member to providing supporting documents to prove they meet the qualification requirements (e.g age or location) before being granted their SARs.
Crowdfund Insider: You have a solid queue of listing companies. How did you source so many interested startups?
Erik Chan: A combination of our own network, reaching out via email, attending startup events and pitches. The reception has been very good.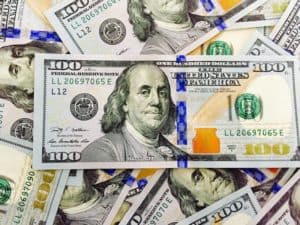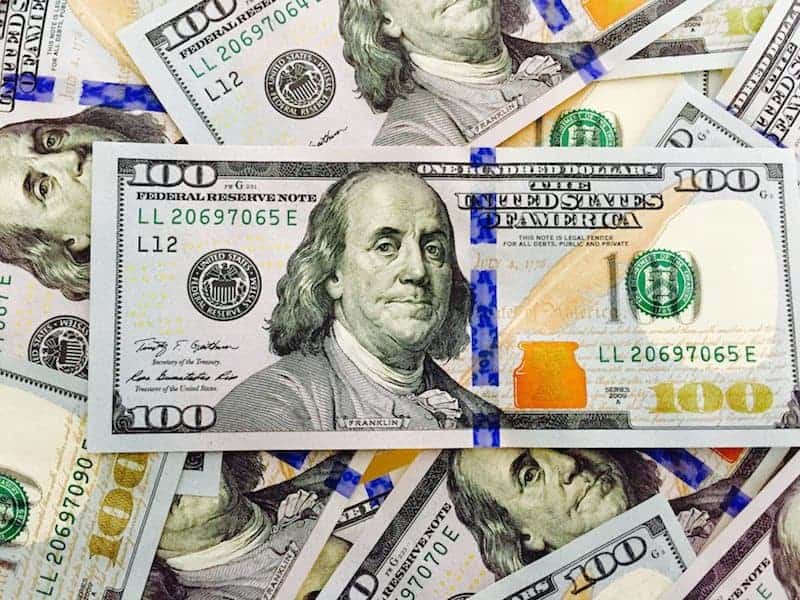 Crowdfund Insider: How engaged do you foresee your members becoming with the startups?
Erik Chan: This is the big question we are trying to figure out. This engagement will likely depend on a few factors, including the startup leadership, communication with its members, or how fast the team can improve their product based on the members feedback. The exciting part of working on a platform like ours is that no one has the answer until it is being done.
Crowdfund Insider: Is this the future of crowdfunding? Will you eventually blend into straight equity?
Erik Chan: We sure think this is part of the future of crowdfunding. See this post. Crowdfunding is a huge space and I think we will continue to see more innovation moving forward. I can't comment on how it will play out for us and whether it will blend into straight equity.
---
(Note: Global crowdfunding experienced accelerated growth in 2014, expanding by 167 percent to reach $16.2 billion raised, up from $6.1 billion in 2013. In 2015, the industry is set to more than double once again, on its way to raising $34.4 billion.)