Peer to peer lender LendInvest has received an SQ1 Servicer Quality rating with a stable outlook from ARC ratings.
According to ARC the rating was based on the following criteria:
General: The primary servicer rating reflects LendI General: nvest's robust internal controls/systems, servicing experience in the real estate lending and collections industry, and recent financial performance.
Ownership: LendInvest is largely privately held, and has just one institutional shareholder. Loans offered on the LendInvest platform are pre-funded by a Montello funding entity (SPV). Montello has the same owners as LendInvest.
Corporate governance and management: LendInvest dis Corporate governance and management: plays strong corporate governance, a high level of transparency, and extensive systems and controls.
Internal control environment: Internal control environment: trol environment: The entity displays a strong debtors management capability, augmented by robust ICT systems, and a proactive response to recovery. Regular review of loan files and frequent updating of policies/procedures further reinforce the control environment.
Technology: The entity currently employs an industr Technology: y-standard platform delivered by an established provider of high-end software solutions aimed primarily at financial services institutions. LendInvest is currently developing a tailored CRM solution, expected to permit further consolidation of core systems and improve internal efficiency.
Data backup/disaster recovery: LendInvest operates Data backup/disaster recovery: a three-tiered backup system, utilizing several recognized data backup techniques and market-leading storage providers. LendInvest is committed to ensuring systems and processes maintain pace with the high rate of growth currently being experienced. Overall, the technology infrastructure is deemed flexible, secure, stable and reliable.
Due diligence: A rigorous, time-tested and well-str Due diligence: uctured process for evaluating client suitability enables LendInvest to complete the on-boarding process with increasing speed and efficiency, without compromising on diligence.
Financial condition: The entity has experienced rap Financial condition: id growth since its formation in 2013, translating into strong financial performance – particularly in FY14/15. Furthermore, LendInvest appears well positioned to benefit from the expected future growth of P2P lending – fuelled by increasing levels of publicity and investor awareness, and anticipated favourable changes to regulation.
LendInvest states this is the first European rating for a peer to peer platform.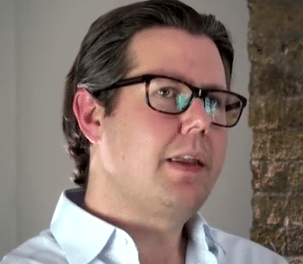 Co-founder and CEO Christian Faes said of the new rating;
"LendInvest displays strong corporate governance, a high level of transparency, and extensive systems and controls… The primary servicer rating [SQ1] reflects LendInvest's robust internal controls/systems, servicing experience in the real estate lending and collections industry, and recent financial performance."

"The fact that LendInvest was able to get a rating from a regulated credit rating agency, is a positive step for the whole peer-to-peer marketplace lending market in Europe.Credit ratings agencies are understandably cautious when looking at new business models like marketplace lending. However, this represents a move towards the mainstream for peer-to-peer and marketplace lending, and a real coup for LendInvest."
Sponsored Links by DQ Promote