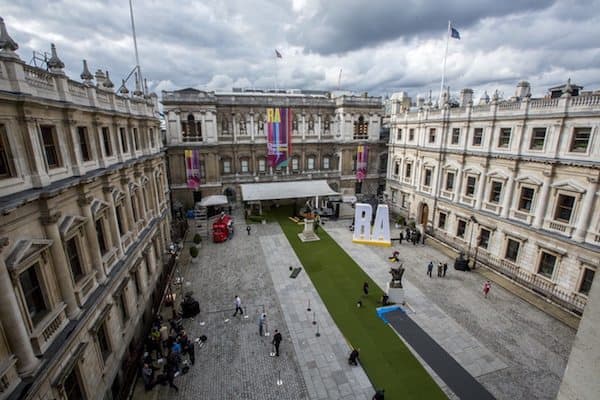 Seeking to honor Chinese artist, Ai Weiwei, London's Royal Academy of Arts (RA) has launched a Kickstarter campaign to raise $155,025 so that it can bring his tree sculptures to the Annenberg Courtyard from September to December 2015.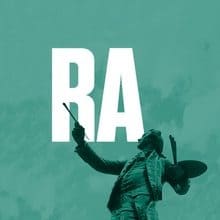 The Royal Academy of Arts (RA) states that it brings blockbuster exhibitions to Piccadilly, in the heart of London. It considers itself a unique, artist-run organization which was founded by a mandate from King George in 1768, the RA is an independent charity which provides a clear strong voice for art and artists, and which runs the only free three-year postgraduate art school in the UK.
The campaign's description reads:
"The Royal Academy of Arts wants to bring a significant sculpture by visionary Chinese artist Ai Weiwei to the RA Courtyard in the heart of London from September to December 2015. Be a part of a unique opportunity to support the work of Ai Weiwei and collaborate with Britain's greatest independent artist-run organization. Join the global conversation about art and activism; transcend national boundaries as people all over the world help us make this happen.
Also sharing details about WeiWei, RA explained:
"Ai Weiwei is one of China's most influential artists and a major cultural phenomenon. His work is brave, provocative and visionary, and gives voice not only to his own beliefs, but also those who have no voice. Particularly powerful are his pieces which address the Chinese government's response to the 2008 Sichuan earthquake. Ai became widely known in Britain after his sunflower seeds installation at Tate Modern in 2010, while globally is renowned for his activism, and works which embody political statements about creative freedom, censorship and human rights. He often re-appropriates objects to give them new cultural meaning, such as painting precious 2000-year-old vases to resemble cheap, modern-day containers, examining notions of cultural heritage, authenticity and the value of art."
In order to bring the artwork to the Annenberg courtyard, RA will need to raise  £100,000. The organization stated that the eight enormous trees created by Ai Weiwei – each around seven metres tall, clustered around two marble couches – will create an environment in the centre of London for the public to explore. All visitors will be able to reserve the artwork for free.
RA added:
"This free outdoor installation will be on display simultaneously with an exhibition of Ai Weiwei's work in the RA's Main Galleries. From September to December 2015 the RA is bringing the first major institutional survey of Ai's work to Britain, celebrating over two decades of his extraordinary career. The exhibition has been curated in collaboration with Ai Weiwei from his studio in Beijing, as he is not permitted to leave China, proving that geographical boundaries do not necessarily have to limit something of such huge artistic importance. The RA will present some of his most important works from the time he returned to China from the US in 1993 right up to the present day, as well as new works created specifically for our galleries."
 Since its launch, the campaign has raised over $25,000. It is set to close on August 21st.
________________________________________
Have a crowdfunding offering you'd like to share? Submit an offering for consideration using our Submit a Tip form and we may share it on our site!