Earlier this month, co-founder of Kickstarter Charles Adler opened his latest project, Center for Lost Arts, in Chicago.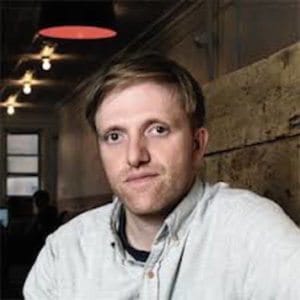 According to the Chicago Tribute, Adler unveiled the center, which is inside a former West Town meat wholesaler that was about to be torn down for less than $50,000. He then invited 50 friends and friends of friends to work there and participate in events in July. He also sold access to the center for $200 through a Kickstarter campaign that raised more than $11,000.
Adler shared:
"It's a safe place to explore your own personal creativity. It's safe to mess up. It's OK to mess up. You're not here for necessarily economic purposes. You're here for self-exploration. But sometimes, like the Beton coffee vessel guys, you stumble into something."
The Center for Lost Art's upcoming events include a "listening party" of interviews by late journalist Studs Terkel; a documentary called "Fully Awake" about the Black Mountain College, a former arts and crafts college in North Carolina; a design workshop for teachers; demos on how to use all of the equipment; and two classes on building small circuit boards, called Arduinos.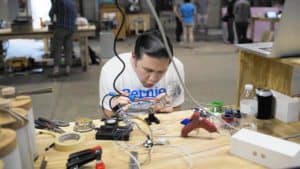 Equipment at the center includes six 3-D printers from MakerBot; a soldering iron; three CNC machines, including a ShopBot, an X-Carve and a Shapeoko; a laser cutter; a couple of drill presser; a drum sander; a planer-jointer.

Those that are currently participating at the center are Tom Burtonwood, an assistant professor at the School of the Art Institute of Chicago; Ted Burdett of Strand Design; Burtonwood's former students, Christian Oiticica; University of Illinois at Chicago graduates Dan Cigler and Travis Koss; the family team of Douglas, Kimberly and Cora Pancoast.

Adler is reportedly searching for a space for another pop-up in September.

Sponsored Links by DQ Promote