Last year
, studio 
League of Geeks
 launched a
Kickstarter campaign
for its project,
Armello
. The description of the game
reads,"The King, once
Armello's
wise and benevolent ruler, has fallen ill to a dark and mysterious force known only as the Rot. Slowly eating his body and soul, the Rot twists him deeper and deeper into madness. In response, Armello's Great Clans have called forth their Heroes to claim the throne of Armello; and this is where you start 
your
 adventure, Hero."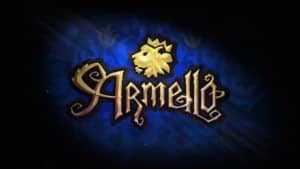 During its run on the crowdfunding platform, the game successfully raised $305,360 from 6,213 backers. Now, nearly 16 months later, the League of Geeks not only announced that the game will be release on September 1st for Playstation 4 and Windows, Mac and Linux, there will also be two additional characters.
The second hero from the Rat Clan, Zosha, the Whisper, takes advantage of the cover of night and goes into Stealth every sunset. While hidden from sight Zosha can outmaneuver her competition, avoiding aggressive heroes while also sneaking up on those who least expect it. Her low body stat means she must be careful to pick the right battles, but her unusually strong fight makes her a tough competitor to defend against, especially when her opponent can't see her coming.
Barnaby, Screwloose, from the Rabbit Clan is an impressive tinkerer allowing him to swap items in and out of his inventory depending on what any given situation calls for, making him highly adaptable to multiple strategies. His self-made armor grants him a very high body stat allowing him to take several heavy blows from other characters, while a respectable fight score means he can also deliver tough strikes of his own.
Trent Kusters, founder and director of League of Geeks, stated:
"The public have had access to the first four heroes of Armello for a while now, but these characters bring all new levels of complexity, variety and replayability to Armello's gameplay," said . "Playing a game knowing that Zosha could be lurking on any tile at night or Barnaby is likely to have the perfect tool for every situation, are game changers. It's another way we're delivering on the simple depth all great board tabletop experiences possess."
The final build of the game, including Zosha the female rat and Barnaby the male rabbit, will be playable for the first time at PAX Prime. Early Access for Armello is available for Windows, Mac and Linux on Steam for $24.99 until July 31st. After that date, gamers must wait until Armello's official release to download the title.
Have a crowdfunding offering you'd like to share? Submit an offering for consideration using our Submit a Tip form and we may share it on our site!