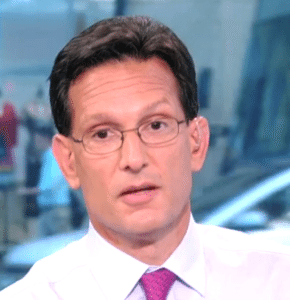 Eric Cantor spent 13 years in the House of Representatives, the last three as House Majority Leader.  After losing a primary battle that surprised just about everyone, Cantor took a new day job as Vice Chairman of investment bank Moelis & Company. Even though Cantor is no longer in Congress, he still regularly shares his perspective and today he took to the pages of CNBC to lambast regulators and politicians who have failed the country in completing final rules of Title III retail crowdfunding.
The JOBS Act was signed into law in 2012.  Even though it is "law", it is not actionable because of parochial politics and inside the beltway navel gazing.
Cantor points to the obvious that government policies are crushing small business, harming the middle-class and dampening economic growth:
"Since 2008 the number of U.S. businesses closing each year has outpaced the number of businesses being created. That hasn't happened, even during a recession — in the past 30 years."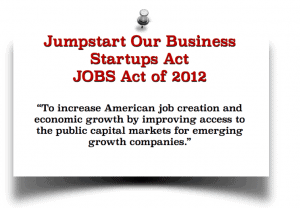 The JOBS Act, a bipartisan piece of legislation supported by Democrats and Republicans alike, was supposed to address some of the challenges endured by SMEs today.  Title II of the JOBS Act, accredited crowdfunding, has successfully funded 1000s of entrepreneurs. Title IV / Reg A+, just recently became actionable as rules were revealed earlier this year, even as state regulators fight to crush them.
Title III was supposed to remove regulatory burdens and excessive cost for SMEs to access the capital they need to grow.  Makes sense. Help the businesses that generate economic growth and everyone benefits. But three years later and the law is, well, not really quite law.
Cantor also points out that the JOBS Act is a start. Not the finish. There is still much work to be done including: patent law reform, tax code reform, excessive regulatory burdens for business … the list goes on.
Most industry followers expect final rules to materialize later this year. Congress is working on a new bill that will fix the shortcomings which were prescribed in Title III. But the more people speak up like Cantor, and others, the more attention our elected officials will hopefully pay.