Hoping to clear the air of any confusion in regards to the latest Mighty No. 9 delay announcement, video game studio comcept USA revealed more details to the highly anticipated game's new release date.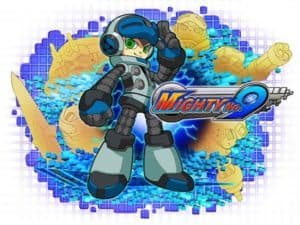 Last week, multiple sources announced that Mighty No. 9's debut date was pushed back again from Fall 2015 to sometime in 2016. This news was met with criticism and anger from done-with-being-patient backers who have already dealt with a delay of the game.
The company stated in a recent update:
"Although we understand that everyone was looking forward to playing Mighty No. 9 as soon as possible, a release delay is going to be announced for the game at Gamescom 2015, which is currently being held in Cologne, Germany.

"This is a project that would not have existed without the support of our backers, so we at least wanted to deliver this news to our backers before it is officially announced. We are unable to confirm a final release date at this time, however we will be aiming for a release in Q1 2016. Once a solid release date is set, we will announce it immediately to our backers and fans.

"Of course, it is important to explain why exactly the game is being delayed. As we have communicated in the updates to our backers, all of the core content for the game is developed and in a complete state. However, there are still bugs and issues pertaining to the online features that are included in the game. These bugs and issues have a direct affect on enjoyment of the game, so a decision was made to work these issues out before release.

"Currently, comcept and their partners are working at full capacity to resolve these issues and fix any remaining bugs. In addition, we have received quite a few requests for additional information regarding the various platforms that are part of the platform survey we have sent out. We have also only managed to receive around half of the total responses needed for the survey.

"Considering the fact that the game's release has been delayed, we are planning to open another platform survey once a final release date has been settled upon. We will continue to deliver the most up-to-date info to our backers and fans through our forum updates, so please keep an eye out!"
While it makes sense that the bug issues would cause Mighty No. 9's delay, backers are still wondering why exactly did comcept took this long to reveal the release date change.
Have a crowdfunding offering you'd like to share? Submit an offering for consideration using our Submit a Tip form and we may share it on our site!