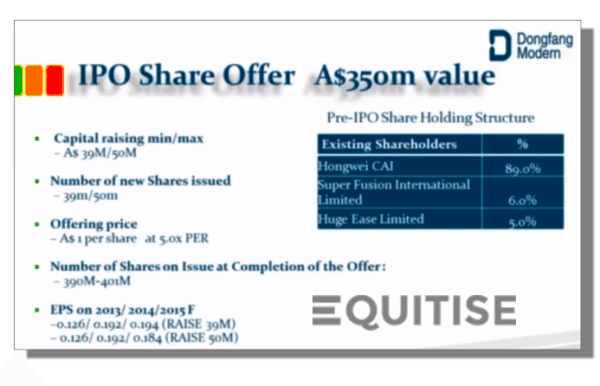 In the fast changing world of equity crowdfunding Equitise, with offices in both New Zealand and Australia, is charting new territory with a "ground breaking" offer to partially crowdfund an initial public offering (IPO) on the Australian Stock Exchange (ASX).  This is another sign of the blurring line between what constitutes public, and what is private, as Equitise chalks up the first "trans Tasman" equity crowdfunding offer for a company that generated over A$133 million in revenue last year.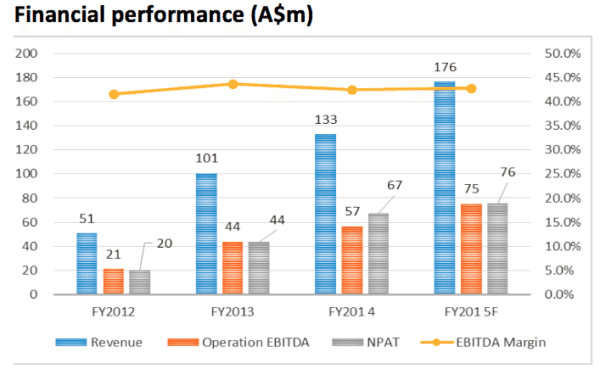 Dongfang Modern is a China based agricultural firm which produces citrus and camellia tree products in the Ganzhou City District.  Dongfang is the second largest citrus harvester in all of China and believes it is well positioned to take advantage of a fragmented market that also happens to be the worlds largest. According to Equitise, the max capital raise target is for A$50 million with a minimum threshold of A$39 million – which has already been achieved.
Equitise qualified the unique offer as allowing New Zealand investors the "unprecedented opportunity to buy a stake in a successful Chinese firm as it enters a global stock exchange".  The offer opens today (August 9th) and is scheduled to close on August 17th.  The term sheet states there is an application minimum of A$ 2000 and an issue price of A$1 / share. Proceeds of the IPO will be used for the acquisition of new plantations and other growth initiatives.  Equity crowdfunding not only helps in raising capital but is expected to improve the liquidity of Dongfang shares.
Will Mahon-Heap, New Zealand Country Manage of Equitise explained;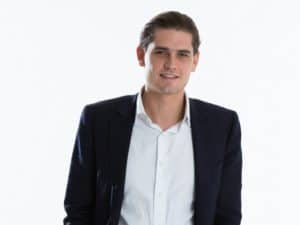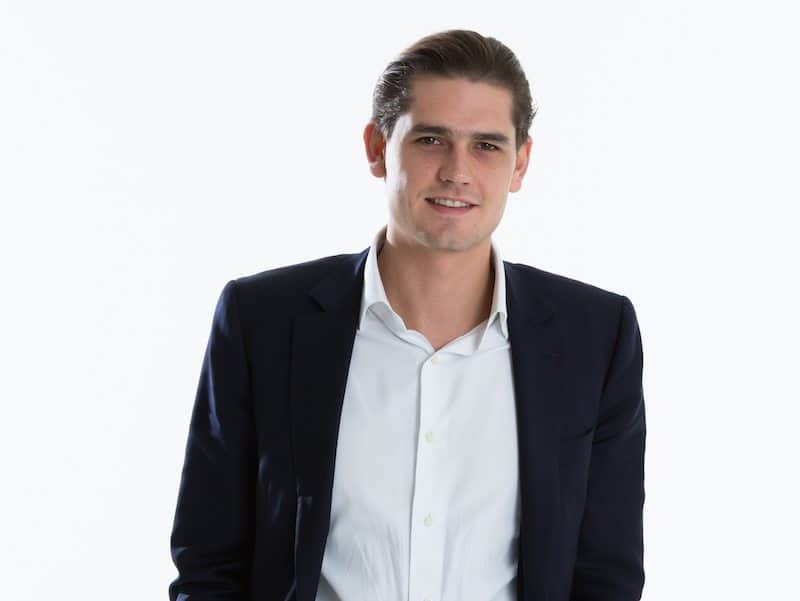 "This is a snapshot of what is possible. Everyday consumers aren't usually inclined to seek out brokers and therefore miss out on opportunities to become retail investors in this way. We're providing easy access for investment in high-growth companies simply by going through our easy to use platform – and in the case of Dongfang Modern, to be part of a ground-breaking crowdfunding offer."

"Dongfang Modern presents enormous investment opportunity – it has A$56.8 million sitting in the bank, which gives the market a lot of reassurance. It achieved its FY2014 results based on only a 1.1% share of a fragmented market, and has an A$176 million harvest revenue forecast in 2015. The capital-raising immediately positions it for growth through the purchase of additional farmland, so the potential is evident to would-be investors."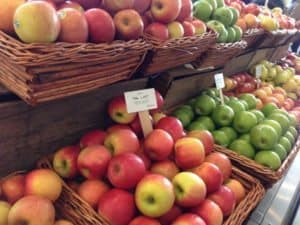 Mahon-Heap sees the Dongfang offer as indicative of what is possible in the equity crowdfunding space. While frequently associated with early stage funding, a growing number of equity crowdfunding issuers are cropping up that are later stage companies.  Equitise wants to "demonstrate to the market the power and capabilities of equity crowdfunding. It also proves the value of a Trans-Tasman capability, which will soon be accelerated by the Australian government's equity crowdfunding legislation."
"This element of the crowdfunding model provides a way for IPO companies to differentiate themselves while at the same time achieving investor spread. We're really excited to be operating in this space, creating opportunity for both institutional and retail investors and facilitating offers for a spectrum of companies. This is just the beginning of what we are building out as a platform, and it's representative of boundless possibility through the Australasian market and well into the Asia Pacific region."
Equitise was prepared to launch in Australia several years back but was slowed by the regulatory environment down under.  The platform did what made sense and shifted focus to New Zealand where regulators were faster to legalize equity  crowdfunding. New draft guidelines issued by the Australian Treasury include increasing the amount companies are allowed to raise through investment crowdfunding to AUS $5 million. While not without critics, Equitise has embraced the forthcoming framework (on crowd-sourced equity funding or CSEF). Christopher Gilbert, co-founder of Equitise recently stated;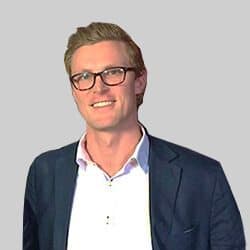 "The Australian Government has achieved a fantastic outcome in working with intermediaries and key stakeholders in the industry (including Treasury and ASIC) to form a robust assessment on the future models for Equity Crowdfunding to evolve successfully in Australia."
The Dongfang offer  on Equitise is open to New Zealand retail investors and those in Australia who qualify as a sophisticated investor.  There are some circumstances where investments from other countries will be allowed but it is best to check with the platform on who qualifies.  Equitise believes that "equity crowdfunding turns everyday investors into shareholders in private and public high growth companies – a new asset class". And this is for both early stage and later stage companies.
Have a crowdfunding offering you'd like to share? Submit an offering for consideration using our Submit a Tip form and we may share it on our site!