Today CBR's Jimmy Nicholls posted research regarding London's fintech scene, highlighting which companies have drawn the most money in their funding rounds. His results follow:
1. Funding Circle – £96m

Perhaps the largest peer-to-peer lender in London is Funding Circle a technology start-up that began life five years ago and since claims to have handled £771m in loans, recently posting a record-breaking July with £47.5 lent.
2. World Remit – £64m

"WorldRemit is another company in the money transfer game, competing in the global remittance market that covers small fees often transferred between migrants and their families back home," commented Nicholls. "In February of this year the company was able to obtain £64m in global funding, leaving it valued at £320m, half the amount needed to place itself among European increasingly common tech 'unicorns' worth $1bn."
3. TransferWise – £37.2m

TransferWise is one of the larger money transfer services in the British start-up scene, operating a peer-to-peer platform that now shifts £500m overseas a month, according to Nicholls. In early 2015, the platform secured £37.2m in investment from noted California venture capitalists Andreessen Horowitz, the British entrepreneur Richard Branson and PayPal founder Peter Thiel.

4. LendInvest – £21.8m
Another peer-to-peer marketplace, LendInvest distinguishes itself from similar platforms by handling mortgages rather than other types of loan, allowing customers to borrow up to £5m.
Though based in London, the company managed to secure backing from Beijing Kunlun, a Chinese tech firm that agreed to invest agreed to invest £21.8m in the company.
5. RateSetter – £20m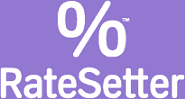 P2P lender Ratesetter  secured nearly £20m in investment from the investment banker Ken Costa, Woodford Investment Management and investment managers Artemis. RateSetter said it would spend the money on technology and marketing.
6. Azimo – £12.8m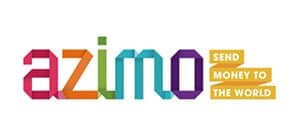 Another money transfer service, Azimo managed to achieve a valuation of just shy of £64m after its latest funding round in June which raised £12.8m.  The funding will advance the company's mission to be the world's leading low-cost, mobile and social money transfer service. The funding round was led by Frog Capital, with participation from MCI Investments and existing investors, including e.ventures and Greycroft Partners.
7. Currency Cloud – £11.5m

As implied by its name, Currency Cloud is an international money transfer service that runs an engine and APIs [application programming interfaces] which developers can use to loop themselves into the firm's payment network. In a Series C funding in June the company raised £11.5m, taking total funding to £23m after just three years in business.
8. Velocity – £7.7m
Velocity collected £7.7m in Series A funding, with investors including former Thomson Reuters chief executive Tom Glocer as well as Initial Capital Partners.
9.  eToro – £7.7m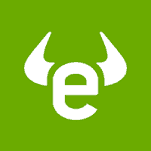 Describing itself as a "social investment network", eToro runs a platform allowing people to trade in currencies, commodities, indices and much else, covering 4.5 million users across 170 countries. In the seventh funding round since the company formed in 2007, the company pulled in £7.7m from the German Commerzbank, the latest in the £47m the firm has collected in various rounds, reported Nicholls.
10. MarketInvoice – £6m
MarketInvoice, a peer-to-peer fintech company started in London in 2011 with the aim of facilitating funding for smaller companies, one of the key markets for the start-up scene, yesterday announced its £6m raise from the technology investor Northzone, among others, adding to a previous round where it nabbed £5m at the end of last year.

Sponsored Links by DQ Promote