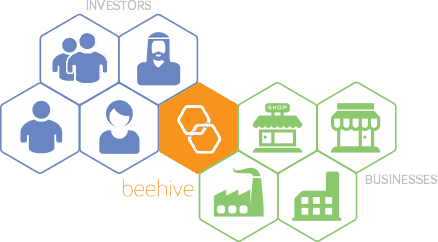 Clyde & Co, an international law firm operating mainly in the MENA region, states it has advised Beehive on its Sharia certification.  Beehive announced the receipt of its certification earlier this week. The peer to peer lending platform received approval by the Shariyah Review Bureau (SRB). The certification makes Beehive the first P2P platform in the world to have a third party independently confirm its processes are compliant with Sharia principles.
Beehive's certification as a Sharia compliant is said to "illustrates the continuing innovation in Islamic Finance products across new sectors, such as crowdfunding and highlights Dubai's growing role as the global capital of Islamic finance".
"The certification highlights the increasing role Islamic finance is playing across sectors that have traditionally relied on more conventional means of financing," stated Adil Hussain, the Global Head of Islamic Finance at Clyde & Co. "SMEs and other customers are looking for cost effective, Sharia compliant financing solutions to grow their businesses. We are seeing high demand for such financial services in the health and education sectors in particular. We expect Beehive's Sharia compliant P2P platform to be popular with both businesses and investors."
Paul Boots, Chief Operating Officer at Beehive, said, "The services provided by the Clyde & Co Islamic finance team were crucial to garnering this certification".  He called their advice "invaluable".
Launched in 2014, Beehive is the first peer to peer lending in the UEA and has originated AED 15 million (USD 4 Million) in loans since November of last year.  Individual investors can invest from as little as AED 100 into each business listed on the platform and receive monthly repayments at target rates ranging between 8% APR and 20% APR.  Beehive has also incorporated a secondary market for P2P loans so investors may sell or buy post funding. Beehive launched Beehive Asia in August 2015 to cater to businesses and investors in Thailand.