Harmoney, the first peer to peer lending platform in New Zealand, is welcoming some new competition. Recently the Financial Markets Authority authorized two new platforms; LendMe and Squirrel Money.  According to a report in the Stuff.co.nz, both platforms expect to launch before the end of 2015 thus challenging the Harmoney dominance in the nascent direct lending market.  But Harmoney sees the new entrants as more of a validation of the sector instead of a threat to their operations.
Harmoney plans to expand its reach beyond the confines of New Zealand by setting up shop in Australia later this fall. The platform also expects to double revenue during the next year. If things work out well in Australia, perhaps Harmoney will go global.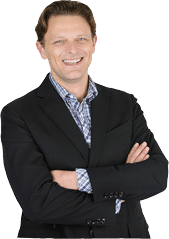 Neil Roberts, CEO of Harmoney, spoke about the platforms success to date – as well as some of its challenges.
Since the platform launched, Harmoney has loaned over $100 million.  Harmoney has maintained a strict approval process and only about 20% of potential borrowers are approved. Currently about 7500 loans are active.  Biggest categories: First is debt consolidation at over 50% of activity. Home improvement is a distant 2nd place.
Approximately 10,000 investors are registered on the site of which 3000 are active, visiting the site regularly.  Retail participation has not yet lived up to expectations as 80% of the lending has been supported by Heartland Bank and other institutions.  August was the first month where over 50% of the funds came from retail investors. Harmoney's approach contrasts a bit with the US where direct lenders now report about 85% of funding comes from institutions as retail investor participation, as a percentage, has declined.  The platform has targeted a net annual return of 12% (before taxes but after defaults).  The default rate stands at about 4.5%

Reportedl,y individual investors have, on average, $6000 in their Harmoney account.  There is a minimum $500 investment but individuals may "fractionalize" their loans in increments of $25.  In the current low interest rate environment the returns look compelling in contrast to the interest you may receive at a bank.
The same report captured some criticism of Harmoney, and peer to peer lending in general.  William Cairns of General Finance, a traditional residential loan service provider, stated "[Peer to peer lending] has got the potential to be the next subprime mortgage disaster."  He expects the quality of credit to decline over time.
The evolution of p2p lending in New Zealand, as well as other markets, has just begun. It is inevitable that financial transactions migrate online. While individuals have relationships with local banks, things do change.  Today young individuals are far more comfortable with technology and less inclined to queue up in front of a loan officer.