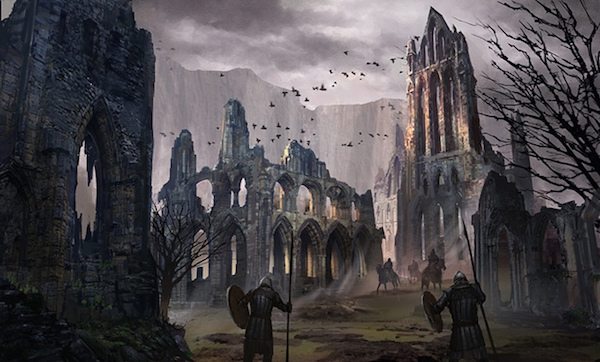 Back in January 2014, video game production company Playdek launched a crowdfunding campaign on Kickstarter to raise funds for its diverse tactical RPG, Unsong Story: Tale of the Guardians.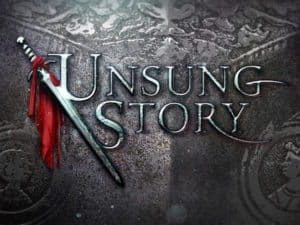 Unsong Story was described as the spiritual successor in a storied line of epic tactical RPGs designed by Yasumi Matsuno (aka Final Fantasy Tactics). Playdek noted that it had partnered with one of industry's well known designers to create one of the "complex and rich game worlds that he is known for, with inspiring class based tactics game play."
Playdek shared:
"Unsung Story:  presents an epic sweep of history through the eyes of the ones that make it, but are overlooked by the passing of time. It presents a fundamental twist on the hero's story, as it immerses gamers through the experiences of those lashed to the great wheel of history!"
The company also noted that Unsung Story is a detailed and immersive game world that players will bring to life through their actions and decisions.  Battles take place on a 3-D landscape, with an immersive player controlled camera, while episode and scene selection is made through a detailed 3-D world map. Units that players command are profession based, and within each profession are multiple classes.
The character professions, replete with individual classes, provide the players with deep game mechanics that they can mold to their individual play style, and adapt to the scenario at hand. They will build their front and backlines by combing these classes into various groups or parties, based on the needs of the battlefield.
Seems like a pretty epic game, at least that's what 15,824 backers as they pledged $660,126 towards the project. The game was originally set to be delivered in July 2015, but has since been delayed. Unfortunately, Playdek has now revealed more bad news that's leaving backers frustrated.
CEO of Playdek Joel Goodman recently offered up some details about the project's progress:
"Up first, we have had interest from outside publishers to partner with us on Unsung Story, and over the course of the summer months had ongoing discussions with a few in particular. Being that these discussions were confidential in nature, we were unable to discuss neither this nor any of the details. Currently there is still interest from some parties, and while we will continue to explore what a partnership like that will mean for the development of the game, we can't continue the silence due to those matters, and therefore why we are updating you now, and will continue from here on out on a regular development basis. I understand that in hind sight it might appear that we could have just shared this with you all, but without knowing how it was going to impact the development and any announcements concerning the game, we chose to wait it through that timeframe. So again, my sincere apology for keeping the curtain closed.

"I want to cover some of the development issues that have impacted the game's progress as well. Earlier in the year, Playdek went through a financial crunch that caused us to reduce some key staff. Some positions were focused on technical components to the engine being used for Unsung, and a few were content development staff who worked on all of our products. Needless to say, these were great people, and it was not only an unexpected loss, but one that we clearly had to adjust to, with product other than Unsung that was still on our schedule to deliver, let alone continue steadfast on Unsung development. Playdek is a venture backed company, so please understand that is about all I can say on that matter, but at this point we are navigating those issues and have allocated our remaining resources to our remaining products, Unsung included.

"That said, this has had an impact on Unsung development, as while we have been able to continue progress on the game, as stated it has gone much slower than expected, and unfortunately we are behind our original development plan and timeline. As it has been said, these things do happen in game development, and all of us in the industry and without have seen significant delays on some major games and franchises that were previously announced. However, they of course do not have a great KS community involved in the progress of the game as we do, and it is on us for not involving you as much in our process up to this point. The theme here is we will work to rectify that, and will outline the plan going forward, one that we will keep you in the loop henceforth."
Goodman continued:
"We are currently focused on building out the attribute, stat and item tables for two character schools, and balancing them, using PvP as the method for doing so. The plan is to have all of the schools thoroughly tested and balanced in PvP, with all of the item and character tree progression included. First we will get to a solid playing tactics experience that is fun, engaging and challenging, that we will then use to script out the scenarios for Matsuno's campaign episodes. The final game experience will consist of Matsuno's story campaigns that you will play through against the A.I., with replay value that allows for character growth and item collection. Player's will also be able to skirmish against the A.I. in arenas, and matchup against other players in online PvP."
He also unveiled the new "phases" of the project:
Phase One June 2016: Initial PvP beta release for online testing. This will include multiple arenas and two character schools with fully functional game play.
Phase Two August – Sep 2016: Additional schools will be added, post beta feedback from the previous phase. Other online features TBD will come online.
Phase Three October 2016: Online skirmish mode against the A.I. will be added, allowing for A.I. balancing and testing that will include all of the feedback gathered from the online PvP beta game play. The Design and Art backer tiers will be involved with their respected character and scenario creation process.
Phase Four Post October 2016: While the online PvP beta testing is going on, the scenarios for the first two episodes will be blocked out and built, and the scripting will be adjusted as the A.I. is balanced from the beta feedback. When these episodes, along with character creation and item collection are polished, the first two episode campaigns will be released.
So now, we can see why some backers aren't thrilled about the project (especially since the game will now be delivered nearly a year and half after the initial release date). Sharing his thoughts about the project,  Kotaku's Jason Schreier, who backed the project,  stated he's not too happy about the changes and ultimately regrets the decision to give Playdek his portion of the funds:
"When the Unsung Story Kickstarter first launched, Playdek promised that the game would be out in July of 2015, but in an update sent to backers yesterday, CEO Joel Goodman wrote that it's been delayed to late 2016 thanks to layoffs and other unfortunate financial circumstances at the company. Fine. Delays happen. What's more alarming is that Playdek seems to have switched focus on Unsung Story to make it more of a multiplayer game, and that their new development timeline is all about player vs. player combat rather than the narrative-heavy single-player game that the Kickstarter initially promised."
Let's hope that whatever Playdek releases is everything that the backers hope for.

Have a crowdfunding offering you'd like to share? Submit an offering for consideration using our Submit a Tip form and we may share it on our site!

Sponsored Links by DQ Promote