Harmoney, Australasia's peer-to-peer lending (P2P) marketplace, announced on Thursday that the company has completed a $200m funding round, led by P2P Global Investments PLC (P2PGI) managed by Eaglewood Europe LLC, a subsidiary of alternative asset manager Marshall Wace.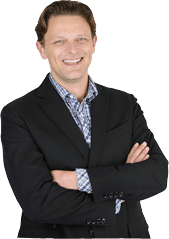 The agreement includes both equity and debt, with P2PGI also signing an agreement for $200m of lending capital for Harmoney's marketplace. P2PGI will purchase loans from the Harmoney marketplace* up to $200m over the next three years across both the New Zealand and Australian markets.
Harmoney closed a Series A financing round in January 2015 led by Trade Me Limited. That transaction valued Harmoney at $55m. Since then, Harmoney has continued its explosive growth and achieved the following milestones: $1b of borrower enquiry, lending$100m in its first year of business, creating 65 new jobs and delivering $6m of interest income for lenders.
Harmoney Founder, shareholder and CEO, Neil Roberts, shared:
"We are delighted to have P2PGI as a key shareholder. P2PGI has been an institutional investor on the Harmoney marketplace since early 2015. Their equity investment in the company aligns the two parties even closer. P2PGI is one of the world's largest dedicated P2P marketplace funds and we join an exclusive list of the world's leading platforms that P2PGI has selected to invest in."
Sponsored Links by DQ Promote