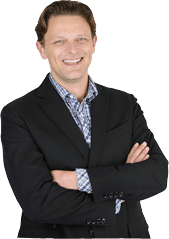 Harmoney, New Zealand's first peer to peer lending platform, has raised $10 million in new funding to support the company's growth. The decision to raise capital was said to be "in response to customer demand that has driven rapid month-on month growth since the launch of the Harmoney platform". Harmoney is the first, and presently only, P2P lender to receive a licence by New Zealand's Financial Market Authority.
The funding round was lead by publicly traded Trade Me (NZX: TME)  the largest internet – auction  site operating in New Zealand today. Trade Me invested $7.7 million for a 15% ownership stake in Harmoney.  The funding round was described as experiencing strong domestic and international competition to participate.  Existing shareholder Heartland Bank who invested in Harmoney in September 2014 was said to have participated in this funding round as well.  Previously Heartland had taken a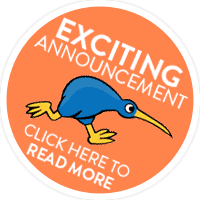 10% stake in the company. Trade Me, a company that shares many similarities to Ebay, claims over 3.5 million active users in December 2014.  Compelling synergies between the two platforms should facilitate lender and borrower growth for the young P2P site.
Harmoney CEO Neil Roberts welcomed having Trade Me as a key investor and strategic partner.
"The investment is a great endorsement for Harmoney but more importantly we gain a strategic partner and distribution channel with deep domain knowledge of building and running an online marketplace.

"Trade Me operates the country's most popular online marketplace with more than 700,000 domestic browsers visiting it every day. Combining Trade Me's experience and distribution with Harmoney's proven ability to bring innovative financial services products to market is the most exciting part of this transaction."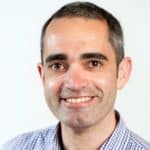 Trade Me CEO Jon Macdonald acknowledged the growing disruptive shift in consumer finance and that P2P lending were proving sustainable and successful overseas.
"It is early days but we think there's a lot of potential for P2P lending to work well in New Zealand, and of course consumer finance is a large and well-established industry here. To us it looks like an area of the market that will undergo a long-term structural shift online – and we believe Harmoney is well-placed to take advantage of this."

"We share a common purpose in that we are both all about providing Kiwi consumers with a safe, trusted, scalable, efficient online platform to undertake a transaction – the Trade Me platform is all about items changing hands, and Harmoney's platform is all about dollars changing hands."
Harmony allows individuals to borrower from $1000 to $35,0000.  Interest rates are quoted as starting at 9.9% and Harmoney has followed in the footsteps of other platforms that target debt consolidation and personal loans. Macdonald said the Harmoney team had done an excellent job gaining a foothold in the local P2P market.

"Harmoney has good momentum. It also has a strong team with a lot of experience in and around consumer finance, and we like their plans for the future too. We're excited about being involved."

"Since launching Harmoney in September we have experienced exponential growth. This recent capital raising, alongside the strategic partnership with Trade Me and the continued support of Heartland New Zealand means we can rapidly scale our offering, develop new products and gain exposure to a wider range of the New Zealand public."