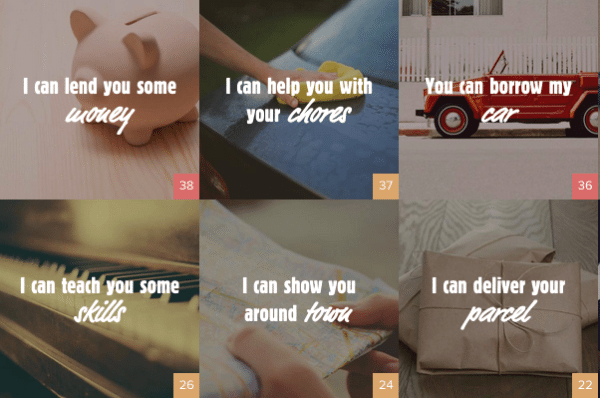 UK's largest "sharing economy" company JustPark (over 750,000 registered users) has published some data that targets the nascent sector that has been defined by the likes of AirBnB.  JustPark raised a stellar £3.7 million earlier this year in an equity crowdfunding round. The company has also created an interesting interactive database that itemizes participants of this growing movement that more efficiently utilizes resources. They have tallied 864 companies worldwide.
According to JustPark, Key insights include: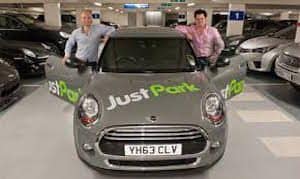 The US is leading the global sharing economy, with over 50% of all sharing economy businesses headquartered in the States.
San Francisco is the sharing economy capital of the world, with one in six of the world's sharing economy companies based here.
New York is 2nd on the list as home to 10% of sharing economy companies
New York, San Francisco, Boston and LA combined produce as many sharing economy companies as the whole of Europe put together.
London leads in Europe
Over half of today's sharing economy companies were founded in 2013 or later; 80% since the start of 2011.
These insights and others can be explored in our new comprehensive interactive guide to the global sharing economy. It covers 864 companies worldwide, showcasing the vast array of services on offer in the sector today.
As defined by JustPark, the sharing economy allows people to buy, sell, share, hire and swap their time and assets through online platforms. According to an analysis by PwC in 2014, the sharing economy is currently worth an estimated $15 billion per year globally – with its value forecast to rise to $335 billion by 2025.
Alex Stephany, CEO of JustPark – who is also the author of The Business of Sharing, explains;
"The sharing economy is beginning to change everything about how we access goods and services. Today, the many high-growth businesses featured in this new guide to the sharing economy are creating money-making and saving opportunities for consumers and new social capital in society. This important study depicts the state of play in today's vibrant sharing economy."

"In time, the sharing economy will grow to be pervasive in an even wider array of industries. Healthcare, education, insurance, even farming – all these sectors will be shaped by disruptive sharing economy startups through engaged communities, now being built around lean business models. Indeed, there are barely any sectors that won't be impacted by the efficiencies of sharing economy and peer-to-peer online platforms."
Most valued companies on the list? UBER at around $50 billion. AirBnB at about $20 billion. Pretty incredible.

Sponsored Links by DQ Promote