The burgeoning California real estate market has given rise to a variety of investment opportunities for both borrowers and investors. Seeking to lead the described "explosive" market is DiversyFund, a web-based crowdfunding platform in San Diego.
Founded in 2014 by CEO Craig Cecilio, DiversyFund is hoping to replace traditional real estate investing with a practical, high-quality and cost-effective option for accredited investors. With investment opportunities ranging in size from $10,000 to $1.2 million, the platform is leading the charge in making investments in California's rich real estate market more accessible to small and large investors worldwide.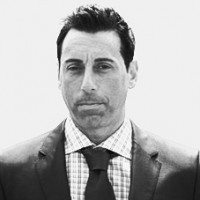 Cecilio stated:
"Our goal has been to play an active role in propping up investments in California's real estate market resurgence through technology. In a short period of time, we have found a way to make the process of investing easier, the return on investment greater, and the access to funding more palatable for the average investor seeking diversification."
DiversyFund has garnered success in a growing, crowded real estate crowdfunding sector by reaching a cross-section of investors and borrowers seeking to take advantage of the strong uptick in California's real estate market.
The crowdfunding platform currently offers high-yield real estate investments to investors and provides borrowers and developers with a rapid and consistent funding pipeline.