FundedByMe Malaysia to Partner with Rave Accelerator
Announced earlier this year following announced equity crowdfunding regulations by the Malaysian government, Sweden-based FundedByMe and Alix Global have entered into a formal joint venture (JV) to operate an equity crowdfunding platform by year's end.
According to information provided by FundedByMe, the JV will see Alix Global leveraging the FundedByMe services to offer investment crowdfunding. FundedByMe states it already has over 58,000 global users and has raised over $18 million  for "hundreds" of companies. The JV will be one of only six crowdfunding operators licensed by the Securities Commission Malaysia.  The Southeast Asian country was the first nation to create a regulatory framework to take advantage of the new form of finance.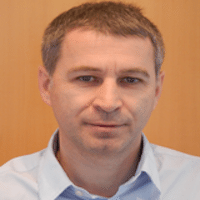 Alix Global Executive Director, Daniel Goettfert, stated the platform will go-live the beginning of December.
"FundedByMe has a great track record in operating its crowdfunding platform and through this JV, we will have their expertise to learn from and leverage on in offering ECF to Malaysian companies," he said at the announcement of the partnership. Angelld Quah, founder and Chief Executive Officer of Alix Global said: "With FundedByMe we will have a proven platform to launch with, rather than starting out building a platform from scratch."
Simultaneously, FundedByMe Malaysia announced a partnership with Rave Accelerator. The partnership is said to be vital in deal flow and co-investment opportunities. FundedByMe research performed indicates more than 34% increase in funding chance if the deal is pre-vetted by a trustworthy partner.
FundedByMe founder and CEO and co-founder, Daniel Daboczy stated that the JV allows the group to expand its footing in Asia;
"With more awareness and interest in crowdfunding and ECF in Malaysia and the region, it is time we also look to build our brand as the go-to platform among Southeast Asian businesses. Starting companies has never been as easy as now in 2015 but funding them and grow them is still a major problem for many, and at the same time investors from all over the world complain over lack of deal flow … we believe that our global investor pool will make a huge difference in funding and Malaysian and Asian companies."
FundedByMe highlights three main characteristics in Asia-Pacific that bode well for the future of crowdfunding; social and mobile-savvy citizens, economics of e-commerce and e-finance, and innovations in reducing the unbanked rate.