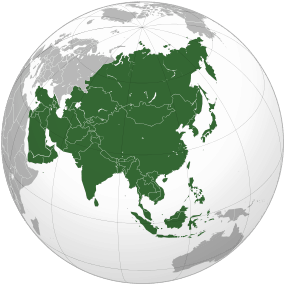 Crowdfunding continues to grow globally. The largest rewards platform, Kickstarter, has hosted close to 100,000 successfully funded projects and has assembled a community of almost 10 million backers. It has been aggressively expanding internationally this year. Some studies suggest that most of the growth in 2015 has come from overseas backers. Still no Asian countries have been included in the list of locations whose residents are allowed to launch a project on the crowdfunding platform. However, we strongly believe that this will change within the upcoming year and wanted to see entrepreneurs from which Asian countries have been most active on Kickstarter up to date.
Limitations
The majority of the companies whose headquarters are located in Asia, have had to use proxies with a physical address and bank account in either the U.S. or other countries that are allowed by Kickstarter, thus making this research inconclusive. At the same time, the crowdfunding platform's rules state that creators should publish their physical location at the time that rewards are expected to be shipped. Therefore, our study includes only the projects which have posted their location in one of the Asian countries. We are confident, that the actual numbers are significantly higher.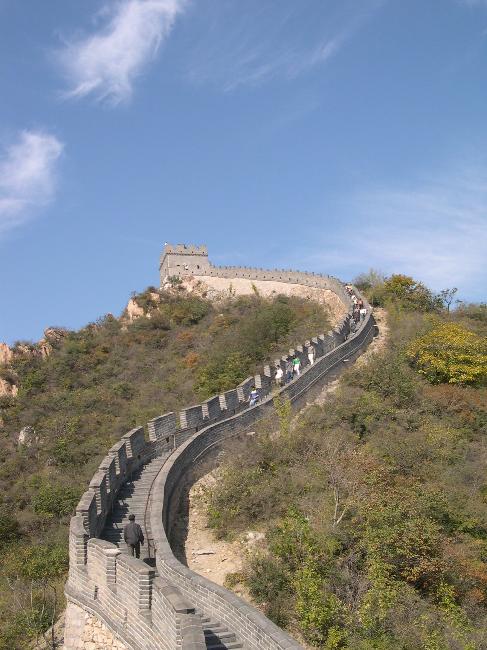 Our research is limited to projects within the Technology category only. At the same time, any potential creator knows that this category has the lowest success rate on the platform. Only one in five projects reaches their funding goal. Because of this, an inventor can choose to place their campaign in another category instead. We've found at least ten projects in the Design category that have raised almost $800,000, which could have all been considered technology campaigns.
The projects are required to use their country's appropriate currency based on their financial residence (where their bank account is registered), and as a result some of the campaigns received funding in British Pounds, Canadian, Australian dollars, and in Euro. We used a conversion rate established at the time of our research to calculate the funding amount in U.S. dollars.
Considering that the vast majority of technology projects require significant amounts of cash in order to develop and manufacture their products, we only included successful campaigns which have raised over $20,000.
Finally, seven of the projects were live on Kickstarter at the time of this study, so the final results for 2015 will be slightly different from this report.
The Findings
As you can see on the infographic (embedded below), the amount of money raised by Asian entrepreneurs has increased significantly over the past five years, from less than $37,000 per year, to more than $7 million, annually. The number of successful projects has also grown from only 1 in 2011, to 43 within only the first 11 months of 2015.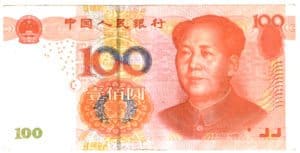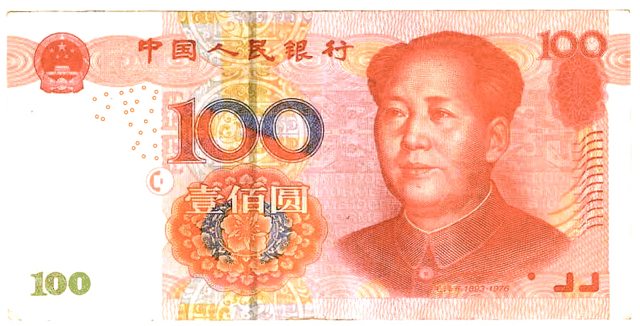 Among all Asian countries over 5 years, China has been an absolute leader in both the number of successful projects (40), and the amount of money raised (more than $7 million). Japan holds second place in their number of projects, and is in third place for funds raised. Hong Kong comes in at third place for their number of projects, and is in fourth place for funding. Taiwan, while being only fifth for their number of successful projects, has remarkably earned  second place in funding amount.
2015 as a whole has seen the fastest growth for Asian technology projects on Kickstarter. The number of successful campaigns has doubled, and funding amounts have tripled!  Of the total 43 projects, 24 have been created in China, placing Hong Kong in second with 6 projects, and both South Korea and Japan in third, with 5 projects each. China also has become the number 10 in the rating of nations created by the Crowdfunding Centre, by quantity of successfully funded projects. Between January 2014 and November 2015, 201 Chinese campaigns have reached their funding goal.
Conclusion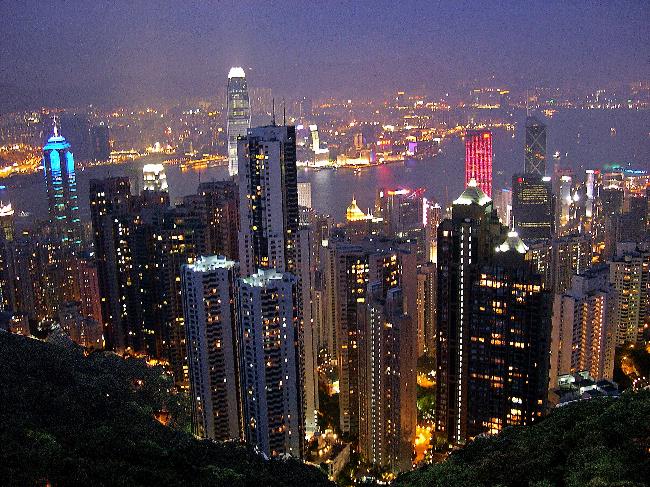 According to industry research company Massolutions, in 2014, different types of crowdfunding platforms located in Asia saw a 320% increase in funding. With $3.4 billion raised, the continent has become the second largest crowdfunding region. In 2015, crowdfunding in Asia is forecasted to grow by more than double the rate of crowdfunding in North America.
We expect to see the continued adoption of the crowdfunding model by Asian entrepreneurs, along with increased competition between local rewards platforms and outsiders, which include: Kickstarter, Indiegogo and Pozible.
Kickstarter will experience growing fatigue in North America, and will increasingly depend on its international markets. Winning Asian customers will become a crucial task for the platform, which will offer additional opportunities for local technology startups. We expect to see a significant increase in projects created by Asian inventors in 2016.
---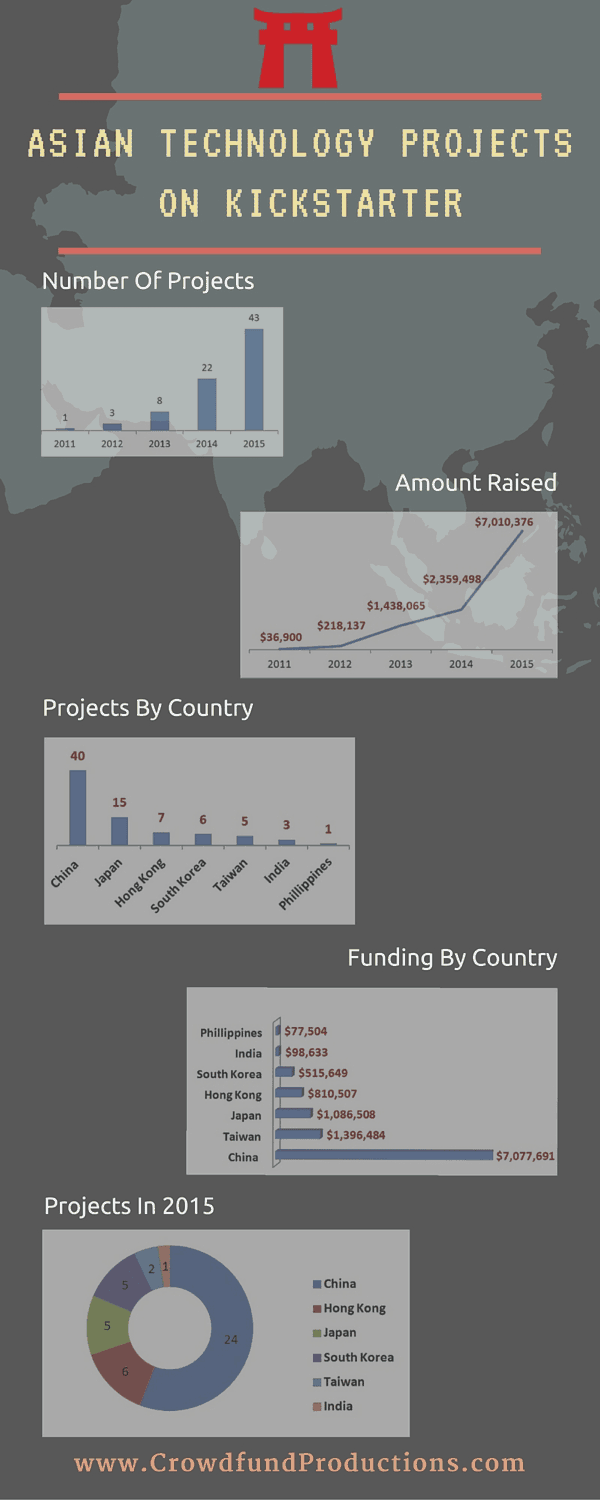 ---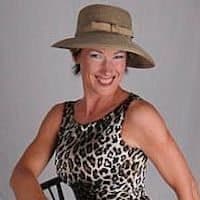 Elena Mikhaylova is a serial entrepreneur with more than twenty years of expertise in diverse industries around the globe. She is the founder and CEO at Crowdfund Productions, Colorado-based crowdfunding consulting and marketing company which has been involved in more than a hundred Kickstarter and Indiegogo campaigns. She is also a blogger, speaker and a mentor.

Sponsored Links by DQ Promote