In a bit over one year (they launched in September of 2014), Harmoney, a peer to peer lending platform based in New Zealand, has funded over £170 million to more than 10,000 Kiwis.  Realised annual returns on all loans on the platform have topped 12%. And how does the peer to peer lending break down?
Harmoney has cooked up a some data points, including an infographic, outlining the platforms success to date.
45% of consumers are using Harmoney for Debt Consolidation
10% is for Home Improvement
9% is for  travel
6% for used Vehicles
32% for everything else
As to Who is doing the lending?
Average borrower has 40 investors
Length of time to fund a loan averages 12 hours and 30 minutes
2 in 5 investors are women
Average age of a lender is 41 years old
Interest paid to investors is over $10 million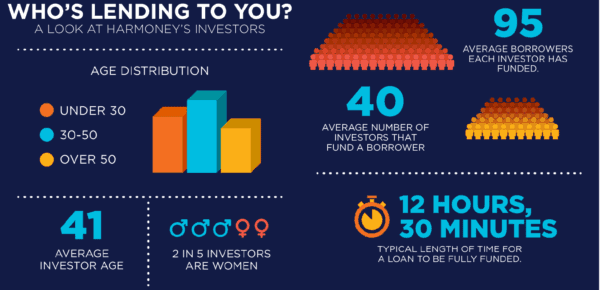 Other interesting date points include:
22% of investors are retail types. The rest  comes from institutional funds
BUT retail is growing as almost 40% of loans were funded by small investors in July
A good number of borrowers return to borrower again (about 1 out of 5)
The rate of loan default is topping expectations with actual rates beating predicted results
You may view all of the Harmoney data here. On to 2016.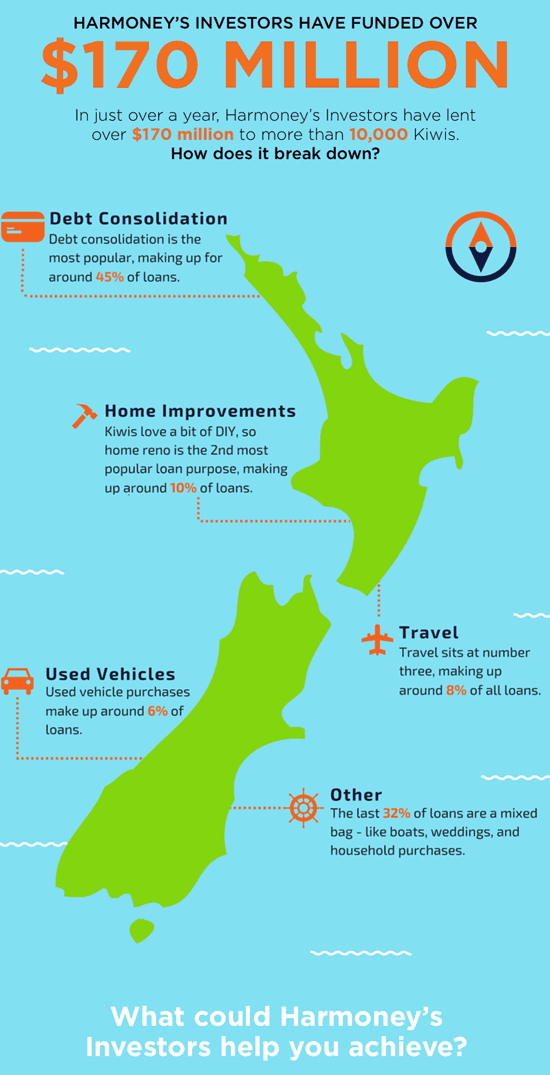 Sponsored Links by DQ Promote