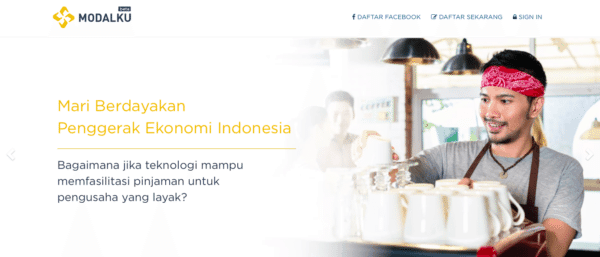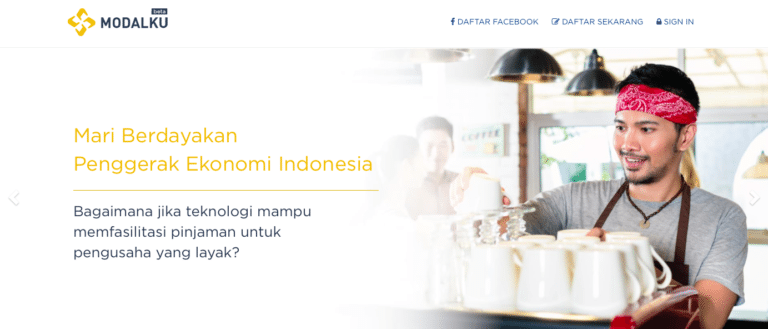 Based in Jakarta, Indonesia, a new marketplace for peer-to-peer (P2P) lending officially launched today to give Indonesia's small and medium enterprises (SMEs) greater access to funding by means of loans pooled from crowdfunding, according to a story in the JakartaGlobe.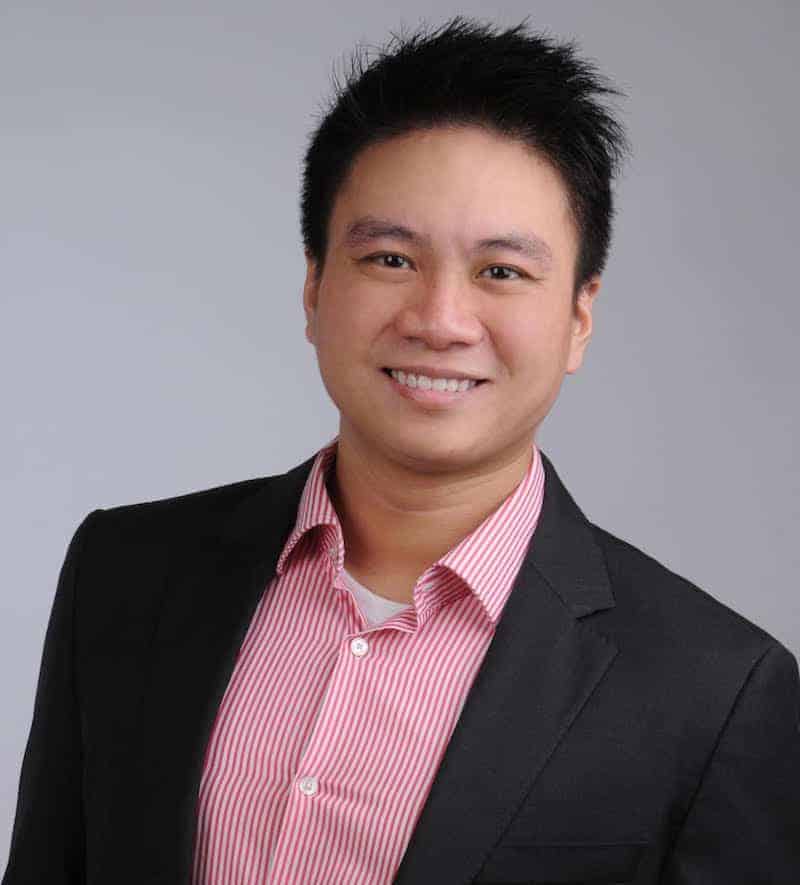 Modalku offers companies quick access to non-collateral loans with interest rates between 15 percent and 20 percent. It also promises an annual return of up to 18 percent to individual lenders who take part in crowdfunding the SMEs through Modalku's online platform.
Reynold Wijaya, chief executive and co-founder of Modalku, said,
With Modalku's technology-based approach, we're very serious in dedicating time to push for access to SMEs that need working capital, in line with efforts to boost the country's growth.
Iwan Kurniawan, chief of operations at Modalku, noted that the company's goal is to bridge the funding gap for potentially loan-eligible businesses that are rejected by banks that usually call for collateral or a proven track record. He added,
There's a lot of room for improvement to help SMEs in Indonesia. … We're a good complement for banks.
Describing how Modalku works, the JakartaGlobe writes,
Modalku offers loans from Rp 50 million to Rp 500 million ($3,618-$36,180) with a tenor of three, six and 12 months claimed to be ready for disbursement within 10 days. Meanwhile, individual lenders are expected to place at least Rp 1 million in funds.

SMEs seeking for loans — with a turnover of at least Rp 20 million and led by an Indonesian national with a bachelor's degree — go through five steps in the application process. This includes a profile screening, an anti-fraud verification with a site visit and a psychometric test facilitated by financial technology company Harvard University's Entrepreneurial Finance Lab.

In the case of a bad debt, the startup has two schemes, including a restructuring program by Modalku on behalf of an individual lender, as well as the involvement of an established financial institution as a third-party in order to settle the dispute, according to Reynald.
Warning lenders to avoid placing all their funds in one spot, Wijaya said,
We also encourage lenders to diversify where they put their funds.
Before developing Modalku in Indonesia, its founders first worked with P2P funding in Singapore with Funding Societies. Funding Societies claims to have crowdfunded up to 3.1 million loans with a 97 percent success of repayment.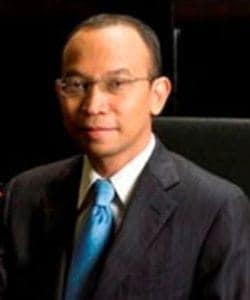 Chatib Basri, former finance minister, also took note of Modalku, saying that the company could make an impact in boosting the growth of SMEs as well as bolstering financial inclusion efforts in the country.
Commenting on fintech in Indonesia, the JakartaGlobe writes that fintech,
is forecast to rise to second place in terms of funding this year, after e-commerce, according to local media startup Daily Social Tech Startup 2015 report.

Such growth has caught the eye of regulators who welcomed the breakthrough, although they still cautioned startups to keep a prudent watch for bad loans and fraud.
Hendriku Passagi, a senior research executive with the country's Financial Services Authority (OJK), stated,
The main concern for OJK is protection for the lender in setting the interest rate as well as making sure the debt is paid off in time.
Sponsored Links by DQ Promote