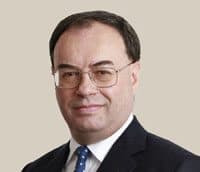 HM Treasury has selected Andrew Bailey as the new Chief Executive of the Financial Conduct Authority (FCA).  Bailey replaces interim CEO Tracey McDermott who publicly revealed her decision not to seek a permanent assignment at the FCA in early January.  McDermott took over the helm of the securities regulator following the departure of Martin Wheatley who was ousted by the Chancellor of the Exchequer George Osborne last summer.
Bailey was previously Deputy Governor for the Prudential Regulation and CEO of the Prudential Regulation Authority. The PRA oversees over 1,700 banks, building societies, credit unions, insurers and other financial firms. He has worked at the Bank of England for over 30 years.
The BBC has reported that Osborne had struggled to find the correct person to take the helm of the important agency;
"We have cast the net far and wide for this crucial appointment and, having led the Bank of England's response to the financial crisis, Andrew is simply the most respected, most experienced and most qualified person in the world to do the job. The government is determined that the financial sector operates to the highest standards. Anyone who has dealt with Andrew knows he will be tough but fair, and understands the flaws and merits of the sector better than anyone," stated Osborne.
Bailey stated that he had not intended to depart the PRA until the Chancellor came calling and said it was a "great honor" to be selected to helm the FCA.
John Griffith-Jones, Chairman of the FCA said he was "delighted" to have Bailey join the agency.
"He [Bailey] brings unrivalled regulatory experience, a proven track record and an excellent reputation in the UK and internationally.  Having been an FCA Board member since 2013 he has been fully engaged with all the regulatory issues that we have faced in recent years and in setting our strategy for the future. I look forward to working with Andrew. He has done a great job at the PRA and he will build on the work the FCA has done over the last three years as a strong, independent regulator."
Simultaneously, HM Treasury also announced the appointment of four new Non-executive FCA Board Members.
Bradley Fried
Baroness (Sarah) Hogg
Ruth Kelly
Tom Wright
These appointments will take effect from 1 April 2016. They replace Sir Brian Pomeroy and Amanda Davidson will step down from the Board on 31 March 2016, and Mick McAteer who stood down on the 31 December 2015.

Sponsored Links by DQ Promote