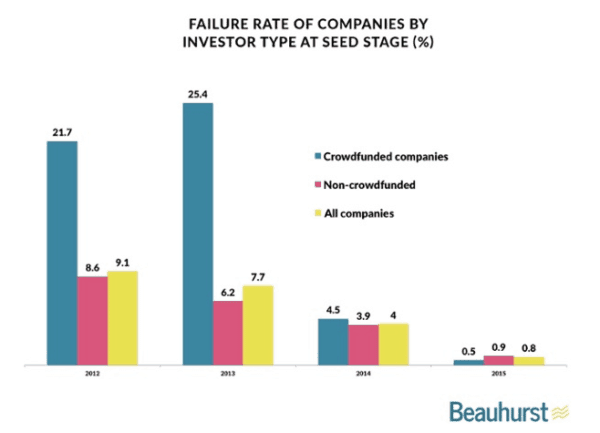 UK research firm Beauhurst has compiled some interesting data regarding the success, or failure rate, of issuers raising capital via equity crowdfunding. The UK is the most developed country in the world when it comes to raising capital online.  But the real results will inevitably be measured by exits – and by how much. While still in the very early phase of its evolution we now have some empirical evidence to at least draw some perspective as to how well companies are doing after they raise equity on a crowdfunding platform.  Yes, we all know that early stage companies are very risky.  VCs and Angels ALL expect to lose money in many of their deals. It is the fortunate few that gain market traction that more than makeup for dogs in the portfolio.  So what has Beauhurst uncovered?
According to their information, businesses that raised money in 2012 and 2013 have struggled to remain afloat. In fact their failure rate is pretty abysmal. This is in comparison to companies that used other sources to raise capital.  But inch forward into more recent years and things start to look a bit better. The authors of the report state;
"This is pretty remarkable stuff; the 'wild-west' world of equity crowdfunding seems to have turned on its head. Whisper it, but – according to the data at least – crowdfunding may be turning into a form of fundraising far less risky than anyone could have predicted. So why are we seeing this trend? Well, the short answer is we don't know exactly. Arguably, it captures crowdfunding's teething process. After its early years of finding its feet, it seems the industry has righted the wrongs of its initial practices. Essentially, it has grown up."
Beauhurst Head of Research, Pedro Madeira, stated:
"Launching an equity crowdfunding campaign has, in the space of five years, gone from carrying a significant level of risk to being a highly professionalised way for companies to receive publicity alongside funding."
So has the ecosystem evolved to the point where platforms are far superior at vetting issuing companies? Is the Crowd becoming more selective in giving money to companies that may not quite be ready to become an ongoing firm? Is year 3 the make or break time frame to sort the good from the bad?
As the report states, the jury is out in delivering the verdict.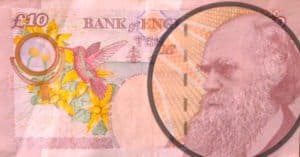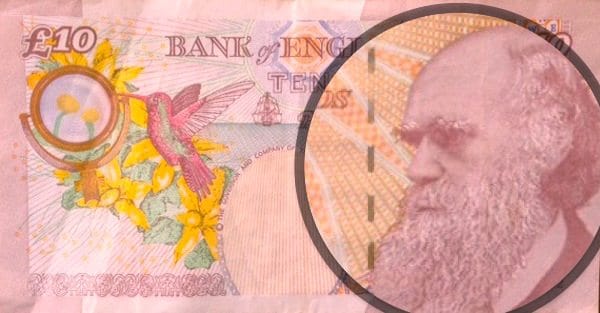 But there is one thing you can guarantee. Investment crowdfunding activity has generated additional jobs and thus associated economic activity. And some of the companies have become successful – something that may not have happened if they were not able to raise capital at all.  There will always be naysayers that denigrate the equity crowdfunding process but there is no denying that this new form of finance has provided access to newfound opportunity for both investors and entrepreneurs. And that is something good for all.

Sponsored Links by DQ Promote