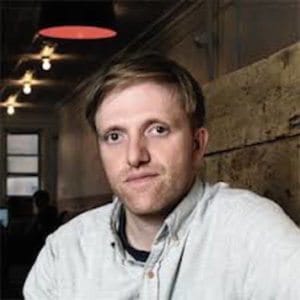 By the end of 2015, Kickstarter had launched 274,900 projects, of which 98,500 had successfully reached their fundraising goal. The total contributions added up to $2.147 billion US dollars. 10,101,800 people have been contributors on the Kickstarter platform, of which 3,135,900 were repeat backers.
Kickstarter projects fall into 13 categories, including arts, technology, movies/video, game, music and etc. The project initiator submits an application and project description to Kickstarter and launches the campaign if permitted. Backers may get perks, as opposed to equity, like early release products as rewards.
Charles Adler is the co-founder and the former head of design of Kickstarter. Adler shared with Weiyangx,  the original intention, the operation mechanism and future plan of his innovative platform.
---
"We just want to create a platform to support each other in realizing their dreams"
Weiyangx: At the 2nd Annual World Internet Conference (WIC), you showed up as the representative of crowdfunding and gave a speech about how this innovative fund-raising method has changed normal people's lives. So how did you first notice and get involve into this emerging industry?
Charles Adler: I should say that when we got started, it was fairly nascent. There were few players doing this. The initial idea for the platform came from the guy Perry Chen, whose personal experience in 2001 got him thinking about the idea of pre-funding for event. Then Yancey Strickler and I were introduced to the team in 2005 and 2007, respectively. And then we hired some developers to work on the projects and launched it in 2009.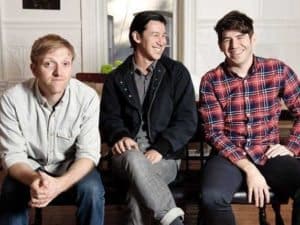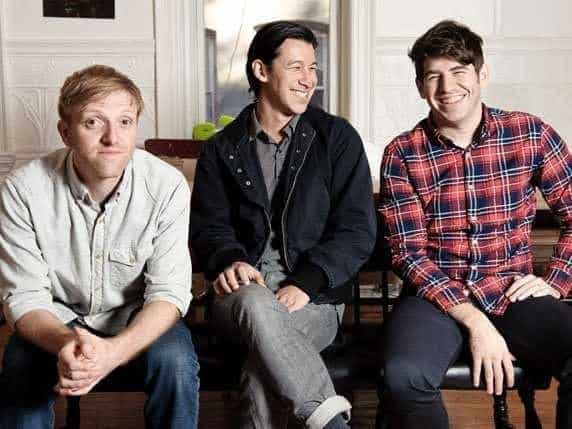 I think in terms of our connection to the idea, we really didn't have an interest point around it, like we don't come straight to the idea of crowdfunding. We were all off doing our own thing.
And I think the bond about us is always about empowering people like us, whether you want to produce a film, a piece of poetry or a video game. We were amongst the friends that have these problems. So we went from the initial idea of Perry, and easily extrapolated it out and to generalized the problems with our friends. I think it was as simple as that, which was how we create a platform that empowers people to support each other in realizing their dreams.
Weiyangx: It has been six years since Kickstarter launched. All these six years, you must have seen or backed multiple of projects. So how many projects have you backed up in Kickstarter?
Charles Adler: I should argue not enough. Since my bank account is not that big, you just cannot do it forever. I think I have backed 300 or 400 projects? Yeah, something like that. One of the team members at the company, he has backed well over 1,000 projects. I don't know how he makes a living. But there is really a fun spirit in this company that we got to see so many amazing ideas passing through, some that you just cannot help but back people who were putting their soul out into the world.
"We believe in the 'Intelligence of the Crowd'."
Weiyangx: We know that Kickstarter is built for creative ideas. So when you were at Kickstarter, is there any specific mechanism that you employ to help people evaluate the credibility of the projects?
Charles Adler: There is a lot around the subject of sniffing out of the credibility of the campaign. That is within the community. I think it has played out quite well over the years. And that's why we are sitting here doing an interview because it did work quite well.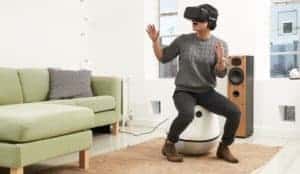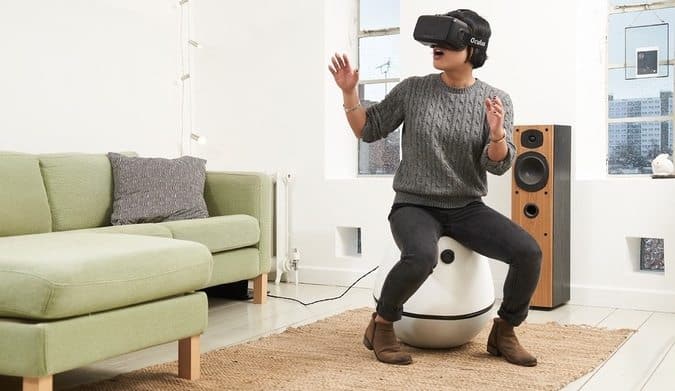 So when people are going to back a campaign, we are excited about the idea. And the next thought in the back of the mind is, "Can this person pull it off?" Or is this the person that I want to support? And that multiplies by how many people back the campaign. You now have multiple people that are going through that process. The term we may use is "Intelligence of the Crowd". I will give you a really good example.
One feature we added was the "estimated delivery date". To the best of their credibility, the creator estimates when they intend to deliver their product to people. It's a line in the sand, saying we are aiming for this date. That's not the first way we did it when we launched. That's the way for the creator to think about delivery to increase their own expectations. Furthermore, it was for the community to get a sense of expectation of when they will get the thing. It builds the dialogue between creator and backer as the date of approaches. I think that fits well in the ecology of Kickstarter without getting overly involved with every project.
"Fame wouldn't be the guarantee of your fundraising. However, the effect of celebrity does bring more traffic and support to the platform and the projects."
Weiyangx: Apparently, Kickstarter is now gaining more popularity and recognition. Some big corporations or celebrities have also started to use Kickstarter for crowdfunding. Will the big names cast a shadow on normal people's access to funding?
Charles Adler: I like the "cast a shadow" analogy because I think it is just the opposite.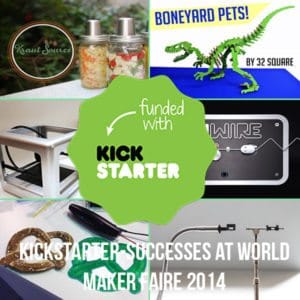 First, for any of those well-known celebrities that have run campaigns, in any of these scenarios, the projects they are funding for is much like any projects of yours or mine. It fits outside the spectrum of normal mass produced projects, whether it's a film or product or a book. I think the motivation is much the same: this is a site project or personal project that may not have a mass market appeal. It doesn't mean they will get the funding they need just because they are celebrities.
The other aspect is that it is just a different experience. You cannot even say that crowdfunding is just about funding. But ultimately it is about community building, it is about celebrating the idea and the translation of the idea or the projects. On the aspect of casting the shadow on being the opposite, we've actually seen a blog post about it. It was a couple of years ago, a project created by celebrities or otherwise, having attracted so many people that it actually was driving traffic and pledges to some other projects. One of the behaviors we have seen is if you go on to back the second project on the platform, the majority of people do so in 20 minutes to go back to back the first. Just thinking of the mass people that back the large-scale million dollar campaigns, it just means by percentage, people are finding some other campaigns.
So actually it's kind of the opposite. They are finding backers that they wouldn't have otherwise.  The project matters because it has to be unique and has to fit within the scope of Kickstarter. However, it is also about the people and how they are able to execute what they want.
"Kickstarter has no intention for e-commerce. "
Weiyangx: Kickstarter has recently debuted the "Spotlight" showcase, a customizable presentation page for marketing, educational or commercial purpose. Is that a sign that Kickstarter is going into the E-commerce field?
Charles Adler: Actually, Spotlight launched after I have left Kickstarter. It's the first feature they launched after I had left. I think what it actually enables is the reflection of people who are actually running the campaign. By that I mean: the door closes once your campaign is done. For example, me as a backer cannot back your project any more. That was something difficult for people of pre-spotlight phrase to direct people to what they have previously raised funding for. So I think Spotlight is just a very simple mechanism of post-funding for anybody running a campaign to direct people to where they want to go, whether that be their website, their facebook, twitter account or whatever that would be. It's really up to them. So there is no connection of that feature to e-commerce at all.
"We won't contort economic profits for the detriment of community and public benefit."
Weiyangx: We have noticed that Kickstarter didn't get as much seed or VC funding as other fintech unicorns. People are wondering: is the current community focused mechanism enough to guarantee a sustainable development of Kickstarter? 
Charles Adler: I think the funny thing about this question is that we don't need to take more money because we are a sustainable business. We are growing very well, and we are a very healthy system based on the business model that hasn't changed since our launch (we take 5% of every very successful campaign).
And in reflection, I think there is more power to the ability of the company to grow in that way than having to rely on venture capital. It's arguably a very different business than some of the unicorns we have talked about. Thinking about raising capital, there has to be a very specific need. Any entrepreneur needs to do this, and they should be: I need to achieve that next step, I need to be profitable, I need to expand, I'm willing to give this much equity in the company to do that move. Ultimately, with the organic speed of growth for the platform, we have been fortunate to not have to push harder than we wanted to. I think this goes to your sub-point about community. I think community is a very delicate thing. We recognized that our focus is truly about community, almost feeling like a public service or institution. And we didn't want to, and don't want to, contort potential economics for the detriment of community.
Effectively, our business model is based on the viability of the community.
Weiyangx: What's Kickstarter's intention to become a public benefit corporation?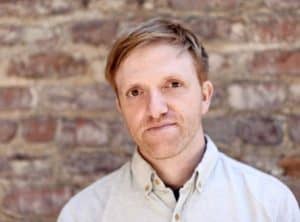 Charles Adler: I think the intention behind this public benefit corporation shift, the easiest way we would think, is that if this mechanism had existed back in 2009 when we started, we would have done it. Most of the thinking and documentation into the shift of a public benefit corporations was really about incorporating that into the structure of the company, the mission behind the company and surmounting that into the company's future. It's not solely about making money. We have responsibilities to both make money for the company and for our stakeholders etc. but we also have a responsibility to uphold the benefits we have put out there which represents our mission.
So an example of that is annually we give 5% of our profits to non-profits, either around equality or arts. And we have to do that. That's a non-negotiable thing that we have to do as a company. And this is something that we want to do. We want to be able to uphold it for the future. And that's a lot of the motivation that went into it, in terms of establishing and protecting a public sense of our mission.
---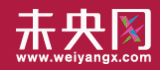 WeiyangX is the most influential website focusing on internet finance in China. The  site covers the latest in fintech news, industry data analysis, business practices, and in-depth fintech cases. WeiyangX is part of the Fintech Lab, founded in 2012, and part of Tsinghua University's PBC School of Finance. Fintech Lab. Fintech Lab is the first and top research entity dedicated to leading best practices, promoting interdisciplinary innovation, and encouraging entrepreneurship in the field of internet finance through scientific research and innovative project incubation.
The article above was previously published on the WeiyangX site and is republished on Crowdfund Insider as part of an exclusive content-sharing agreement.
Sponsored Links by DQ Promote