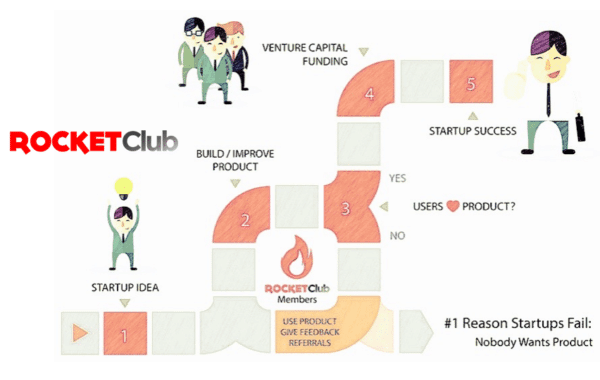 There are a few basic ways to gain shares in early stage companies, the most obvious ones being either to invest by purchasing shares or to join the company and be "given" shares as part of your remuneration.  Holding shares in an early stage company is not a sure thing though as most young companies fail and many never generate the outsized returns we read about so much in the popular press. But supporting innovative firms that are providing a service, or product, that you find promising can be a rewarding and exciting pursuit.  RocketClub, a young company itself, has crafted an innovative 3rd way to earn shares in startups.
Earn Shares Trying Cool Products
Launched in mid-2015, RocketClub has pursued a mission of allowing its members to earn shares via crowdsourced sweat equity. Basically, users try cool products they believe may have potential, provide feedback to the founders and then earn equity in the young company.
Co-founded by Erik Chan and Paul Chen,  friends from their days at MIT, they launched their site on the belief it was time to rethink share ownership.  Now, several months later, the duo have updated the platform to version 2.0 and restructured how users earn startup shares. The refreshed process has apparently been simplified based on feedback from their member community and  more than 50 startups.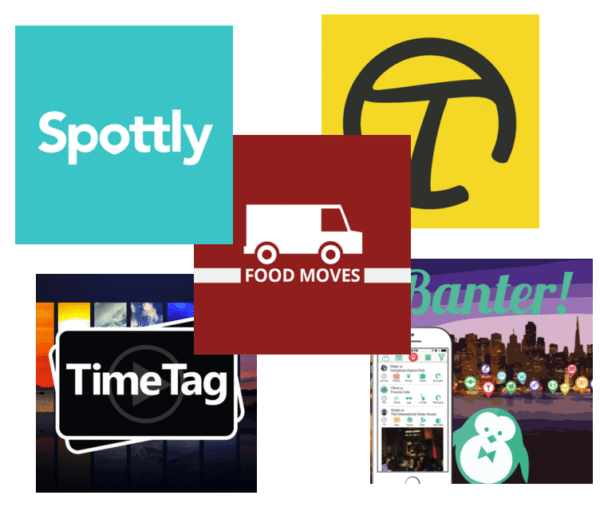 RocketClub has incorporated the following new features;
Introducing a Point system where members earn points for completing individual tasks. For all companies on the platform, 100,000 points will equate to 1% of the company. For example, posting an app store review may earn a member 100 points, referring a friend will earn 50 points, feedback over the phone will earn 80 points, etc..  The platform allows companies to create their own tasks and incentivize members however they see fit
The platform allows companies to crowdsource new and different jobs over time. Companies may add/subtract tasks as the business grows and evolves. In the near future, we expect to allow companies to also offer cash incentives (in addition to equity) for the completion of tasks.
Similar to airline mileage programs, companies can create tiers for members to work towards in exchange for other perks. For example, a company may offer a platinum status tier for members who have earned 2000+ points and a black-diamond status tier for members who have earned 5000+ points. Perks may include company schwag, a say in an upcoming feature, insider access, discounts, etc.. We're just providing the platform for entrepreneurs to get creative and engage their members.
As always, Crowdfund Insider is intrigued by innovative approaches towards creating value for both SMEs and supporters.  We caught up with Erik to learn more about RocketHub and progress since the launch in 2015.
---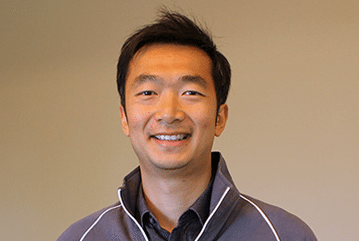 Crowdfund Insider: How successful has your platform been to date in providing equity for service?
Erik Chan: We have had 20+ startup companies list on our platform since launch last July. Around 10,000+ members are in the process of earning shares and we're just starting to see members earn them (~300 members today).
Crowdfund Insider: What have been some of the biggest challenges?
Erik Chan: Our biggest challenge has been educating founders of our model. You would imagine since our philosophy is very similar to Ycombinators', most founders would get it as well. Explaining the importance of working towards a small set of users who absolutely love their product compared to just getting app installs just isn't intuitive to all founders.
Crowdfund Insider: Have you considered a hybrid platform? Sale of securities too (under Reg A+/Reg D/ Reg CF?)?
Erik Chan: Yes we've considered hybrid options, but no current plans to crowdfund equity with money per say. We like the space, but its already incredibly competitive. Having a distinct advantage is important to us..
Crowdfund Insider:  How many startups have you engaged?
Erik Chan: We've probably engaged 100+ companies to date. A big part our recent platform update has been working in the needs and suggestions of startups we've engaged with so far. This includes allowing them to offer cash instead, offer new tasks as their business evolves, removing the campaign time duration, allowing for more flexibility in how their members help, and more.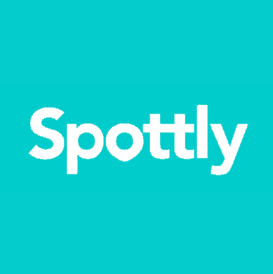 Crowdfund Insider: What are some examples of successful companies?
Erik Chan: One of our early companies Spottly, a travel planning platform, raised investment from 500 startups and Gobi Ventures. Another company FoodMoves, a food truck location based mobile app, got accepted into the Founders Institute accelerator program. Banter!, a Waze for nightlife mobile app, has seen 60% month-over-month growth for 9 months, going from 250 monthly users in April to 8700 in December. They should be closing their next funding round really soon.
Crowdfund Insider: Can you provide a profile of a typical Supporter / Investor?
Erik Chan: The two most common personas we've encountered are 1) millennials based in the US who believe in mission of RocketClub (having a stake in the products they love/believe in), most of them are in college or just graduated. 2) older more experienced folks (35-50) who understand the value of the equity and have extra time to help support upcoming companies, they tell us its an opportunity for them to be part of a startup while having flexible commitments.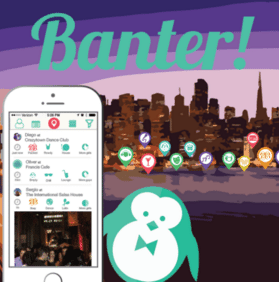 Crowdfund Insider: What about types of businesses using your platform?

Erik Chan: Many internet web/mobile app companies gravitate towards RocketClub. This is likely because current crowdfunding platforms such as Kickstarter and Indiegogo are not effective platforms for creators of software companies.

Crowdfund Insider: Goals / Ambitions for 2016?

Erik Chan: Getting to product market fit is our only goal today, the entire business falls into place once we find it. The problem we help startups solve is undeniable. We've already got a passionate community of members helping us via the feedback they provide, now we just need to continue experimenting and sharpening our product until we've honed in on the right fit.

Sponsored Links by DQ Promote