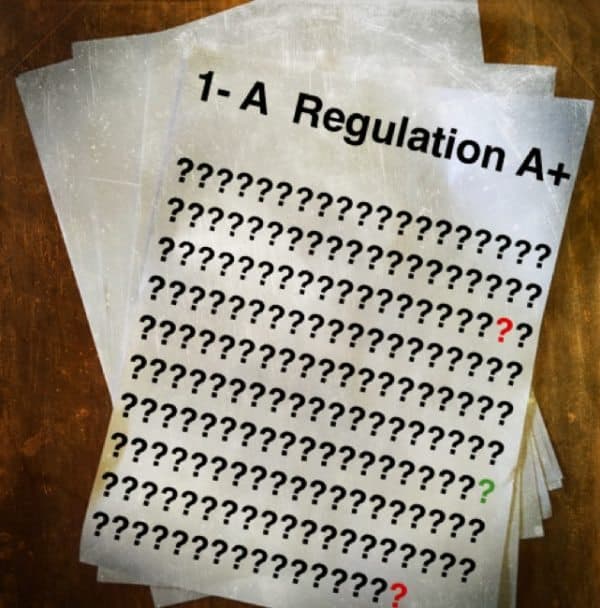 As equity crowdfunding under Regulation A+ continues to grow since its implementation in June 2015, it's no surprise that there is a plethora of information about this new financial resource. Unfortunately, that info is not always accurate. From my experience, it's not just investors or startups that can get confused, but also legal experts. If you've chatted with an attorney about equity crowdfunding, you may have heard one of these three misunderstandings.
Claim #1: Entrepreneurs can easily raise money from venture capitalists or angel investors
First, let's chat about our lawyer friends' notion that raising money from a venture capitalist or private angel investor is easy. This simply isn't true in most cases. Money may be easy to come by for entrepreneurs who have previously had successful raises, but for the vast majority of companies looking to grow, raising money from a private investor is nearly impossible, regardless of the company's potential. Most lawyers simply aren't qualified to judge the difficulty of actually raising funds in today's market, and lack the entrepreneurial experience to understand the entire pitch process.
For most American small businesses, raising money via venture capital or angel investors is like a basketball player making it to the NBA. Just like the hundreds of talented players who don't make it to the highest professional level, there are many talented companies that will never be funded by private investors. By offering a broader spectrum of companies the chance to raise money to support their growth, Regulation A+ can help alleviate the funding deficiency besetting small businesses today.
Claim #2: Filing for Regulation A+ is too expensive for entrepreneurs
If you're interested in an equity crowdfunding campaign, you've likely been advised that it's just too expensive for your startup or small business to pursue. While the flat fee and accounting costs can be steep, they pale in comparison to the money that can be raised through crowdfunding. Would your startup benefit from raising millions of dollars for the small cost of $100K? Most would say yes. A prime example is the recent success of Elio Motors, who raised more than $17MM from its equity crowdfunding campaign.
The SEC knew that these new crowdfunding rules would be primarily used by small businesses and startups, and with that in mind, built in a "testing the waters" phase. Testing the waters allows a company to gauge investor interest prior to officially launching a campaign. During this time, they accept non-binding indications of interest without accruing any legal or accounting costs, thus alleviating the fear of putting in the time/resources to host a campaign and not getting satisfactory investor interest.
Claim #3: Managing investors in an equity crowdfunding raise is too difficult
Treat your investors like partners: this practice has already proven to be not only possible, but extremely beneficial for public companies. Large companies like GM and Toyota have thousands of independent investors, which can easily be handled by an organized team through proper management.
Instead of a hindrance, a large roster of investors can actually be an advantage for companies using equity crowdfunding. Investors are far more than a number; these supporters are the backbone of your company. Those who invest are naturally inclined to become brand ambassadors, helping spread a positive message about your company to friends, family, and colleagues online and in their day-to-day lives. For this reason, it's crucial to be receptive and responsive to your supporters. Like GM, try to respond to every complaint, compliment and suggestion so that your investors know their voice is being heard. This extra effort can go a long way in creating a positive experience for investors and bolstering your crowdfunding campaign.
---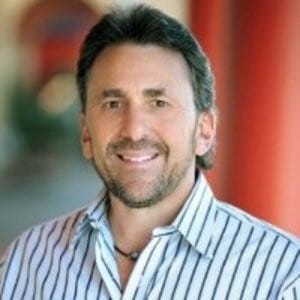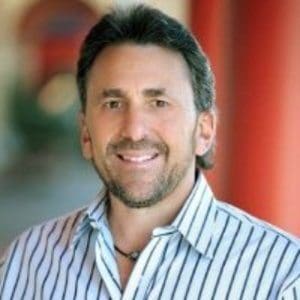 Ronald D. Miller is an entrepreneur's entrepreneur having visualized, founded, built and sold five companies through management buyouts, private equity firms, private investors and public markets. Currently, Ron is a CEO of StartEngine Crowdfunding  As the CEO of StartEngine Crowdfunding Inc., Ron facilitates financial ignition for innovative tech and media companies in order to help entrepreneurs achieve the American dream. Twitter: @RonStartEngine.

Sponsored Links by DQ Promote