Last week, UK research firm Beauhurst announced that its latest research revealed that the number of UK private equity-backed fundraisings fell by 11% in 2015 with yearly deal figures reportedly dropping from 488 to 441.

The company stated:
"Looking at our data, we can see that private equity-backed fundraisings mirrored a wider market slow-down in 2015. As we explored in The Deal, and more recently with Dry Jan – UK Equity's slowest start since 2012, while 2015 saw encouraging growth in terms of total investment, the number of fundraisings flatlined on 2014 figures."
Beauhurst noted that its stage of evolution data noted that it was venture and seed-stage fundraisings that felt the "biggest squeeze" last year. The venture-stage deals fell by 19% and the seed-stage fell by 10%:
"The decline in deal numbers during the second half of the year was primarily driven by institutional investors backing away from the seed-stage market."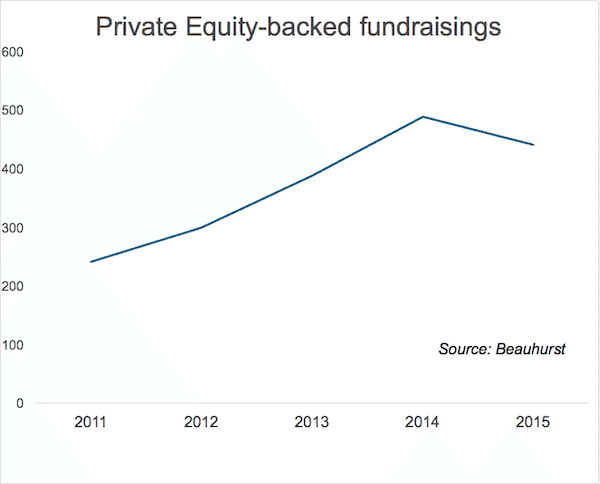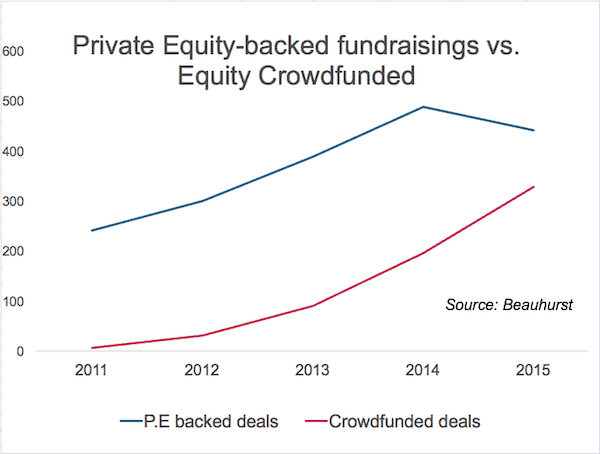 Beauhurst then commented that while private equity lost market share, crowdfunding gained market share. It predicts that the coming months it will become clearer whether in retrospect crowdfunding was just picking up the slack for private equity or was, in fact, muscling in on private equity's share of the market.