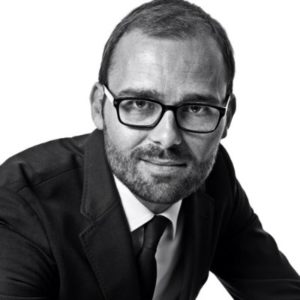 The leading French marketplace lending platform, Lendix, is closing a new funding round and longtime investor Partech Ventures has committed €3 million confirming its support of the online lender. The additional funding will be used to financeLendix's expansion into the Spanish and Italian markets. Lendix also announced that a new fund dedicated to institutional investors will be launched next month.
The new funding was led by CNP Assurance – its first foray into the Fintech space. Hélène Falchier from CNP will join the Lendix Supervisory Board. Other new investors in the € 12 million funding round include MatMut and ZenCap AM.
Recently Lendix has been in the news having acquired short term loan platform Finsquare. Lendix is currently expanding its brand and services into other European countries.  Crowdfund Insider recently speculated that consolidation amongst European platforms is in the making with Lendix well-positioned to play a leading role.
Philippe Collombel, a member of Lendix's Supervisory Board and Co-Managing Partner of  Partech Ventures, said his fund has supported Lendix since 2014.  The follow-on funding shows their ongoing commitment to the young lending platform.
"In 12 months, the platform [Lendix] has reached the number one position in France and shows all of the attributes needed for quick international growth, which we are thrilled to support," said Collombel
Lendix launched its first loan with flare funding renowned international chef, Alain Ducasse Enterprise, in April of 2015.  Lendix now claims approximately 40% market share of French SME loans.  The company offers finance ranging from € 30,000 to € 1 million having originated over €20 million since last year. Lendix expects to facilitate over € 50 million in loans in France, Italy and Spain during the next 12 months. Lendix expects to hire 20 new employees in the short term in the three different countries to complement the current team of 30 people.
Olivier Goy, founder and CEO of Lendix, explained that Partech Ventures backing has been a "key asset" in their rapid development.  Goy stated, "Their renewed confidence and teams' experience in internationalizing high-growth companies will allow us to have an edge as we expand in Spain and Italy."
Partech Ventures was launched in Silicon Valley in 1982. Today it has multiple offices including Paris and Berlin. Partech has invested in many other Fintech firms including  Compte-Nickel, GetSafe (Heidelberg), Xfers, Ascend, and Xendit (San Francisco), The Guarantors and Atlas (New York), Kantox, Novicap and Eris (London).