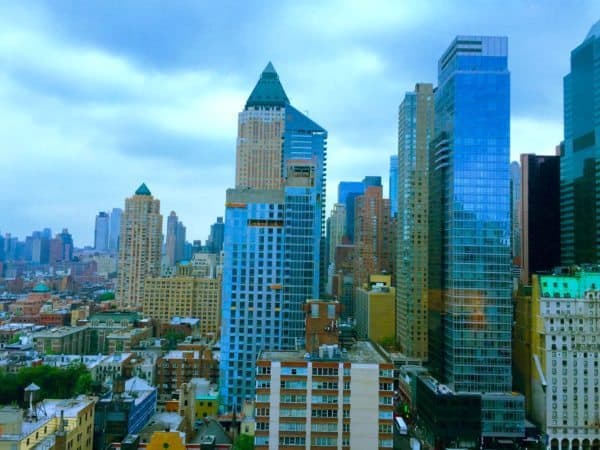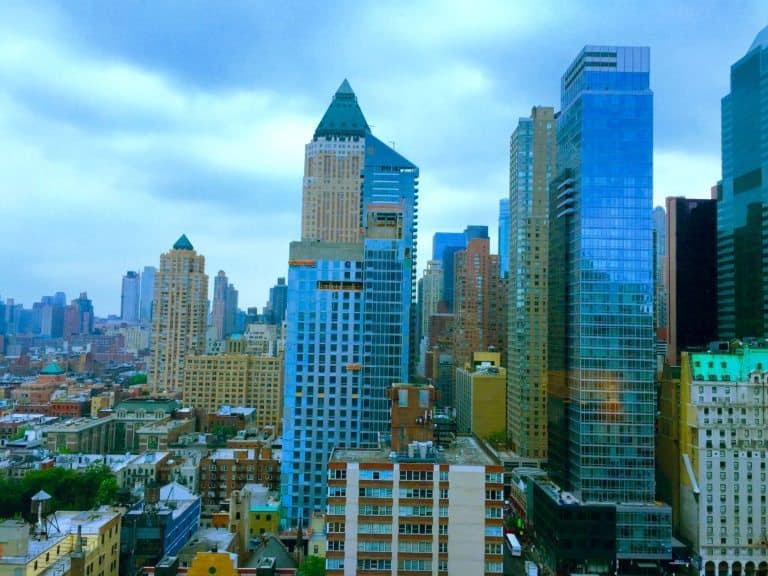 ---
Prodigy Network is one of the largest entrants in the real estate crowdfunding sector within the US.  To date, Prodigy has raised approximately $160 million for its portfolio of property located in New York City.  What is unique about Prodigy is the fact it is the developer for each project – something no other real estate crowdfunding platform does. Prodigy also stakes a claim to perhaps the largest investment crowdfunding offer ever in the skyscraper development in Bogota named BD Bacata.
Founded by CEO Rodrigo Niño, Prodigy is determined to give investors access to what they believe is the best real estate in the world.  Recently Prodigy has started to expand its message to a wider audience of international investors. Simultaneously the global economy is showing signs of slowing down. Crowdfund Insider recently caught up with Rodrigo to gain perspective as to what they are seeing in the market and what Prodigy's plans are for the future.
---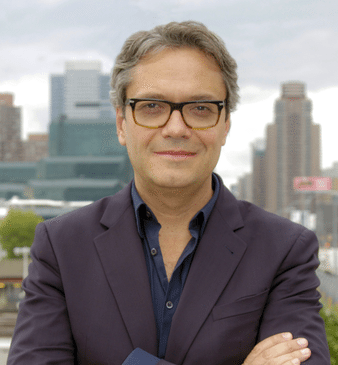 Crowdfund Insider: How are things going at Prodigy?  I understand you are still focusing solely on Manhattan real estate as it is viewed as a safe harbor.
Rodrigo Niño: Things are going really well! Since we began our crowdfunding model in the United States, we have grown exponentially and today we stand as the leading real estate crowdfunding platform in the country.  Our current portfolio consists of 4 projects in Manhattan, valued at approximately US$650 million. This portfolio has been financed by USD $160 million of equity from thousands of investors, located in 23 different countries and 25 states within the US. Additionally, we have received traditional financing from global institutions such as CIBC, Deutsche Bank and Bank of America, for more than US$400 million.
Another significant milestone that we are proud to share is the full completion of the first cycle of our project, AKA United Nations, which generated annualized pre-tax returns of approximately 30%.
Due to the fact that I'm a native Colombian, we consolidated a small portfolio of projects in Bogota. However, the crowdfunding for these projects is always done among Colombians only, given that the vehicles are structured in pesos, and we do not want to expose foreign investors to the currency risk. Asides from this, we are focusing solely on institutional quality commercial real estate located in Manhattan, since history has proven that during times of recession, these assets tend to protect the capital, and in times of growth they increase in value.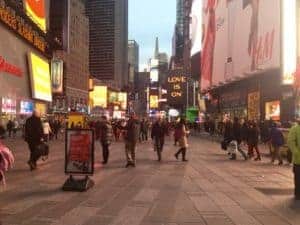 Crowdfund Insider: Do you see any signs of an economic slowdown? Or perhaps increasing concerns of slower economic growth?
Rodrigo Niño: I wouldn't say that we see signs of economic slowdown, but rather signs of uncertainty and skepticism. This is evidenced by the high levels of volatility in nearly all liquid markets, which we see in the constantly fluctuating prices of oil and currencies of emerging markets.
In times of recession, investors tend to make a flight to quality, which is moving their capital from riskier investments to those that offer some level of protection, like Treasury bonds or gold. We have also seen that many investors seek safety by investing in hard assets in historically stable markets and currencies, like the assets we offer. Hence, even though there has been uncertainty in the last few months, we have seen increasing interest in our assets.
Crowdfund Insider: Earlier this year you reported a very solid exit for some of your investors. Can you share the specifics?
Rodrigo Niño: As mentioned, last January we provided returns to our crowd investors who participated in the AKA United Nations project. This building is located in Manhattan's Midtown East neighborhood, less than two blocks away from the United Nations headquarters. The 20-story building is comprised of 95 spacious, contemporary designed, fully furnished one-bedroom apartments equipped with a kitchen, living room and dining room.
In the summer of 2014, we raised over USD $12 million in equity from investors from 11 countries, for the renovation of AKA United Nations. This equity, along with equity from the sponsors (Prodigy Network and Shorewood Real Estate Group) and traditional financing from Bank of America and Vanbarton Group (previously Emmes & Co.) were used for the acquisition and renovation of the 95 unit building. In October 2015, AKA United Nations opened its doors, becoming the first crowdfunded building in New York.
After four months of operation, we recapitalized the deal, liquidating the investment of our crowd investors providing annualized pre-tax returns of approximately 30%.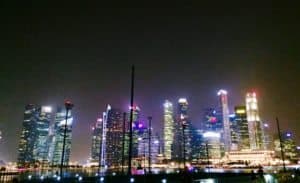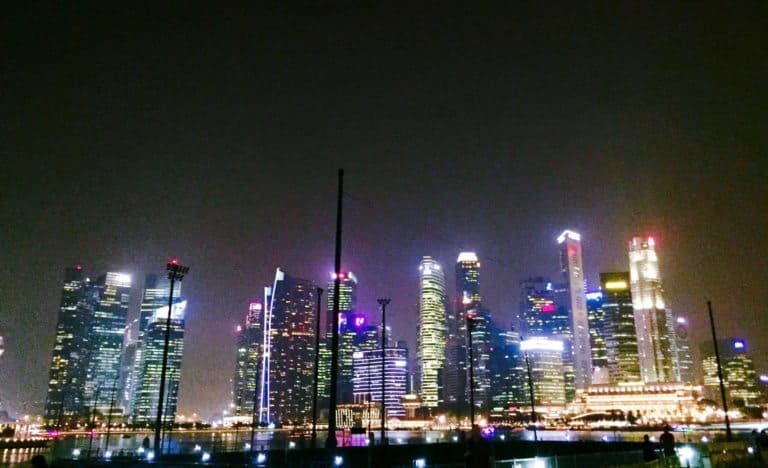 Crowdfund Insider: You were recently in Singapore. What are your plans for global expansion? What about international investors?  
Rodrigo Niño: Recently we have been traveling a lot, as we continue to expand our investor base around the world. In the last four weeks, our team and I, have been to 10 countries; Singapore being one of them.
We currently have offices in New York, Miami, Bogota and Buenos Aires, but we are contemplating opening local operations with strategic partners in Singapore, China,  Mexico and Spain.
Crowdfund Insider: Do you have any plans to acquire or develop additional properties in Manhattan?
Rodrigo Niño: We are currently in the process of finalizing the crowdfunding campaign for The Assemblage/ 25th Street, a 48,000 sqr ft building located at 114 25th Street, which will be designed for co-working.
We have plans to launch our 5th project in Manhattan, which will also be destined for co-working under The Assemblage brand. The property is also located in the expanding neighborhood of NoMad.
Crowdfund Insider: You have an interesting concept with "The Assemblage". Can you tell us more?
Rodrigo Niño: The Assemblage, will be a community of people who believe in the collaboration. To make collaboration possible and develop new synergistic approaches, The Assemblage brand will combine co-working, co-living and social spaces in New York City and, moving forward, around the world.
In the last few years, these two trends have been growing exponentially. According to an annual survey of co-working published by Deskmag, from 2011 to 2015, the worldwide demand for co-working spaces has grown more than 85%, going from 151,000 in 2011 to 510,000 in 2015. During this same period, the supply of co-working spaces has been growing at approximately 62%.
We believe these two fast growing segments within the real estate sector, co-working and co-living, are particularly attractive for a city like New York, which is estimated to receive approximately 60 million visitors during 2016. As is to be expected, visitors arriving in the city need a place to stay and, in the case of business travelers, a place to work. This has resulted in services such as long-term accommodation and collaborative workspaces gaining ground and becoming ever-growing tendencies.
The Assemblage's community will initially come together in three properties in New York City; The Assemblage/25th St, The Assemblage/ 17 John and The Assemblage/Park Avenue South (our 5th project in Manhattan).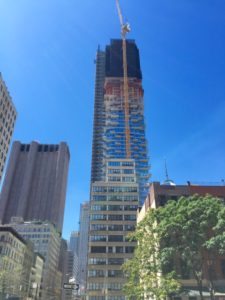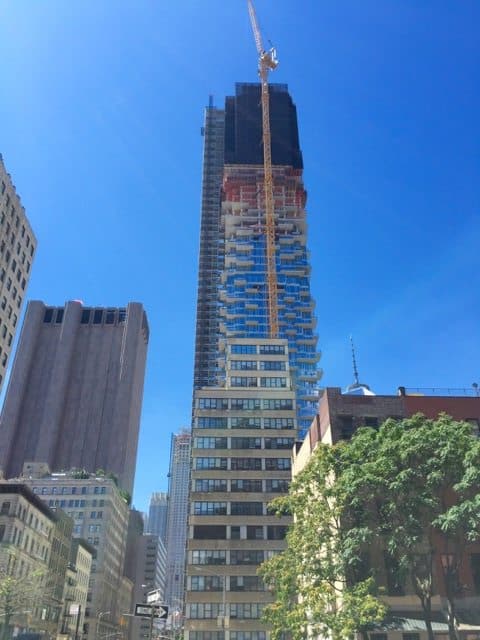 Crowdfund Insider: What are your expectations for real estate for the rest of 2016?

Rodrigo Niño: We have witnessed a slowdown in the luxury residential segment in New York. We believe that this segment has been affected in part by the oversupply that has been building up in the last few years, and the decrease in appetite from international buyers. However, the other segments of New York's real estate seem to continue to be stable. For instance, there has been a mild slowdown in the number of commercial real estate transactions but they continue to be within the historical average.

As mentioned, we focus solely on institutional quality real estate located in Manhattan, and specifically within two niche markets: extended-stay apartments and co-working spaces. We expect these markets to continue their solid growth in the years to come.

Sponsored Links by DQ Promote