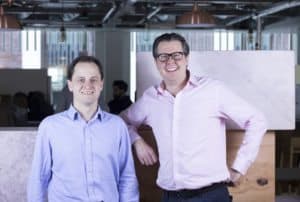 Short term property lender LendInvest, has launched a new website designed to appeal to mortgage intermediaries. LendInvest states that further online tools will be added to the intermediary site in the coming months.  For now the Intermediaries site provides detailed information on loans as well as an eligibility checklist.
Matthew Tooth, Head of Distribution at LendInvest, commented;
"At LendInvest we are focused on building and incorporating sensible online tools which improve the application process for all parties. This new website is a perfect example of that. Our website makes life easier for mortgage intermediaries, giving them everything they need in the format they want it, in order to do business with us."
LendInvest has originated over £664 million in short to mid-term loans since it spun off from Montello over 3 years ago. The platform allows both institutional and smaller investors the opportunity to invest in secured mortgages. The platform has been well-positioned to take advantage of the real estate boom being experienced in the UK.  LendInvest pitches itself as the go-to lending platform for smaller developers. They also claim to be the fastest lender in the UK mortgage market.