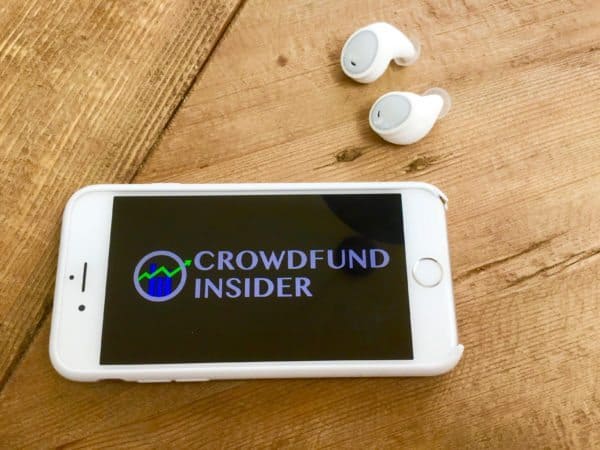 In February of 2014, Munich-based Bragi Dash launched their rewards crowdfunding campaign on Kickstarter. The concept was to create "smart" wireless headphones that combined a full set of features and technology currently unavailable in the retail market. The vision of founder Nikolaj Hviid, formerly Head of Design at Harman, the Dash was conceptualized to "do amazing things", incorporating an activity tracker and music storage. And for the TLDR crowd: The Bragi Dash Delivers.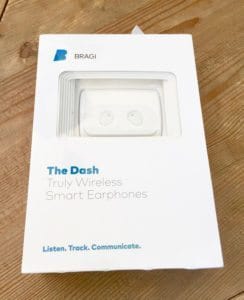 The Kickstarter campaign raised just under $3.4 million from over 15,900 backers when it closed on March 31, 2014. That is a good amount of money for a campaign that set out to raise "just" $260,000.  Bragi went on to raise an additional $22 million investment from a group of unidentified American, European and Asian investors – an investment that certainly helped with product development and delivery.  Bragi remains the 23rd biggest Kickstarter campaign of all time and 7th largest in the category of design.  Bragi benefited by having cobbled together a solid team of highly experienced professionals and a concept of something unique and new.  Backers delivered the funding, but did Bragi deliver on the promised product?
Like most rewards based crowdfunding campaigns, the Bragi Dash was late. Very late. As a determined White version Dash backer, I was originally supposed to receive my Dash in November of 2014.  As the weeks turned into months and the months turned into years, the updates by the Bragi Dash helped to reassure they had not given up with each challenge explained in detail.  Sure there was plenty of backer grumbling along the way but that is what most backers have come to expect. Sometimes things don't work out as they expect.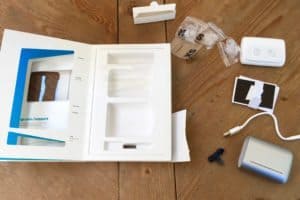 But last week, finally, my white Bragi Dash showed up in the post.  After waiting, oh so long, I quickly unpacked and plugged it into charge.
My first impressions of the Bragi Dash, and packaging, was all very Apple-esque. Simple, elegant and of course very clean .  Now I use various headsets and headphones ALL of the time. From running to biking to tennis – the list goes on.  I am always on my iPhone, Skype, Uber conference or just using listening to iTunes music. I have all sorts of headphones everywhere from cans to buds to wireless. I have (or have had) them all. So I was very interested in giving the Dash a solid test run.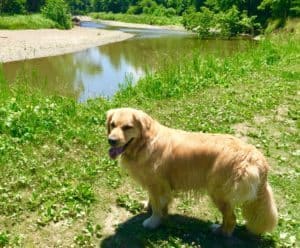 After a quick charge, I was ready to go. First on the list was a trail run with our Customer Support Intern Ellie (a Golden Retriever).  Off we went to the park.
Bragi quickly and easily paired with my iPhone. I was impressed, especially when I think of my ongoing challenges with other Bluetooth devices. As I started my run at first I encountered a couple of drops. A quick shift of pockets and drops were all gone. I had connected the included "leash" to the two pieces but I really did not need it. The Dash was snug and comfortable in my ears.  I was surprised to receive my first call – mid run.  I first asked the caller how I sounded and they said perfect. Sounded great.
Back in the office, after the run, I continued to use the Dash for more work focused items.  They quickly paired with my Mac Pro for a few meetings. No complaints on either side of the calls. The "Transparency" feature is actually pretty cool. While it does not work well with lots of wind on the trail or the road, it provides a nice boost to people and sounds around you when wearing the earphones in the office or walking around.  After about 3 hours of continuous use, the batteries started to give up.  During the middle of an interview the left one turned off but the right side persevered enough that I could finish my discussion.
So what are my impressions of using the Bragi Dash? They're great and the campaign creators have delivered on their promised product.
Bragi Dash Beats My Beats
Here are a few Pros &  Cons of the Bragi Dash:
Pros:
Super comfortable, great fit. No complaints here.
Great sound, better than my Bluetooth Power Beats
Super simple to start using
Pairs immediately
Good battery life
Perfect sound for calls on my iPhone or computer
Very portable, convenient charging case
Cons:
They are not inexpensive but then you get what you pay for
Still working on the touch sensitive controls. When you are sweaty they are tough to work
I think the Bragi Dash is perfect for someone who is active and busy – you need a device that can multi-task and perform in all sorts of situations. While I am only a few days in on utilization, I must say I am very impressed. I have read the Kickstarter comments and there are a few users who have experienced some issues but hopefully Bragi Customer Service is on top of that. I have not yet used the App nor added music to the 4GB of internal flash memory but these are both on my list.  And will I use the Dash in the water? While I would love to wear them while wakeboarding there is no chance of that. They will quickly end up at the bottom of a lake. Would I wear them in a pool? Maybe. But for biking, running, hitting the gym, etc. Yep. The Bragi Dash headphones are my new go-to device. As for my Power Beats, they are going to gather dust on a shelf – a backup on the bench.  Having owned all sorts of earphones, including Power Beats and Jaybirds etc., the Bragi Dash is, in my opinion, at the top of the list as best in class.

Have a crowdfunding offering you'd like to share? Submit an offering for consideration using our Submit a Tip form and we may share it on our site!

Sponsored Links by DQ Promote