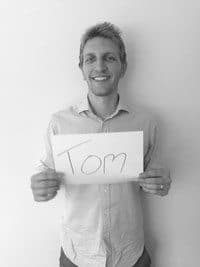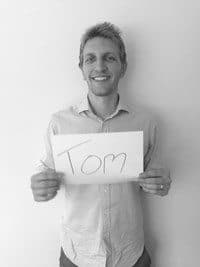 Tom Britton, SyndicateRoom co-founder and CTO, shared his views on Reg CF, Title III of the JOBS Act, a few days ago.
Britton, a US citizen transplanted in the UK, is helping to manage one of the most successful investment crowdfunding platforms in the UK, so he has a valuable perspective when reviewing Reg CF.  Britton points to various critics that say the funding cap is too low and the requirements far too high.  Referencing recent comments by Jeff Lynn of Seedrs (who called Title III unworkable) and Chance Barnett from Crowdfunder (US), Britton states;
"In a market where angel investing is twenty times that of the UK, once you scratch away the initial buzz of the media towards this historic event, you find a layer of dissension and humbuggers quick to debate why the bill [Title III of the JOBS Act] will fail to liberate a startup funding revolution."
While Britton "does not deny there are some hurdles to overcome" and he references the argument that Title III requirements may push quality issuers back to old Reg D, Britton believes it is too soon to raise the white flag;
"I believe it's premature to state that there will be disappointment on the parts of both investors and entrepreneurs, and point to the evolving nature of the industry here in the UK as proof. Year one of equity crowdfunding in the UK, very little was raised and a lot of negative comments made. Most believed it too risky, saying it would never work as a replacement for angels or venture capital – and that is where the biggest mistake is made."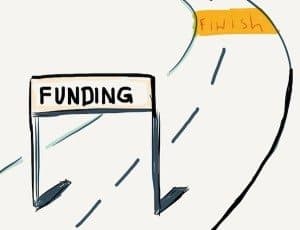 The UK is, in many ways, the leader in the equity crowdfunding sector.  The Cambridge Centre for Alternative Finance shows sector growth of  295% from 2014 to 2015. A pretty impressive rate.  Britton believes the cap should be higher but also states there are plenty of companies where a million dollars will do just fine. The biggest hurdle, in his opinion, is the costly requirements to go through the Reg CF process.
Britton explains that individuals who invest in an early stage company know that their efforts will directly impact on how well it perform.
"We've had some great 'smaller' investors come on board at SyndicateRoom and they've become our biggest brand ambassadors," states Britton.
In his experience, Britton believes investors becoming dedicated advocates is a powerful thing.
"I can't quantify it just yet," says Britton, "but I'd like to think it far outweighs the cost of an audit."
Sponsored Links by DQ Promote