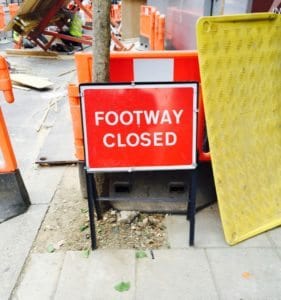 The reverberations of Brexit aftershocks will be felt for months to come. So many unknown variables create market uncertainty and thus added risk. One of the most immediately impacted sectors of finance was real estate. London has been one of the hottest property markets in the world for the past several years as the UK was the epicenter of European financial markets. Demand had been consistently outstripping supply pushing prices higher and boosting development. In a post-Brexit world, questions remain as to how robust that demand will be going forward. On top of uncertainty regarding demand, is currency risk as the pound sterling has dropped dramatically since the Brexit decision was announced.
Interestingly much ink has been published regarding Brexit impact on the property market. Today the Guardian led with the headline: "EU exit boosts house prices: Owners across whole country see big rises after Referendum". Simultaneously, the FT cautioned that choosing not to buy property in London due to Brexit concerns may be balanced out by investors feeling currency gains as sterling drops.
Property Partner, a prominent real estate crowdfunding platform, explained their spin on the evolving environment.  Property Partner said it was choosing to take a "very deliberate approach to new investments post-Brexit."
According to an email sent out this week, Property Partner's strategy could be explained in two steps:
First, the company is of the opinion not too much has changed;
"all data shows that it is too early to tell what will happen post-Brexit – and not much has changed yet. In June 2016, asking prices were up 0.8%, a record high despite the looming referendum. In July 2016, post-Brexit, this number was canceled out by a drop of 0.9%, which is still within the usual range seen during these quieter summer months."
Property Partner has chosen a cautious approach, stepping back from the market and observing before moving forward.
Secondly, their "unique position" may be "amplified by the current market situation". Property Partner sees themselves in a "market leading position and ensures we have our pick of the best stock available." Vendors need them more than ever . Thus they are well positioned to negotiate attractive investment deals. Property Partner's Resale market is described as "full of opportunity at present".
Demand for UK property should remain robust for some time. It is more a question of degree. A bigger question is when and where the pound will settle as it is more difficult for international investors to finance deals with forex volatility.  Of course, final negotiations between Brussels and London will have a direct impact, but that is going to take some time.