FinanceEstonia and Deloitte have collaborated on a document that defines best practices for the emerging investment crowdfunding sector in Estonia. The first five Estonian crowdfunding platforms joined the "Crowdfunding Best Practice" in May of this year and were granted the Best Practice Labels at Law Firm Deloitte.
The document is described as a "market-driven" instrument that seeks to create a self-regulatory environment for the various crowdfunding models.  As one would expect, the document focuses on transparency and clarity of practices.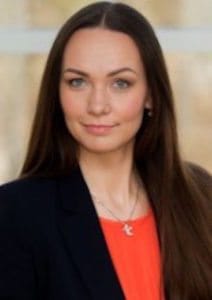 Merit Lind, an attorney who is head of the law firm Deloitte Legal OÜ and also head of the FinanceEstonia Crowdfunding Expert Group, explained;
"If a crowdfunding portal provider has joined the Best Practice framework and fails to comply with its rules or explain non-compliance, the investors will have more information to decide on the credibility of the particular platform provider," said Lind. Crowdfunding platform providers that join the Best Practice, confirm their willingness to increase the transparency level of their activities for the benefit of investors. As we are talking about investing, it is necessary to be frank with the investors on the related risks."
The Estonian Ministry of Finance acknowledged the document delivering a tacit seal of approval. Ardo-Heiki Ingar from the Ministry of Finance, commented on the document;
"The creation of a market-driven Best Practice only proves that responsible service providers do not always require state interference. National or even EU-level regulatory instruments might primarily be important for enabling cross-border activities in this sector. In such cases, the regulatory framework would increase investor confidence and turn crowdinvestments into a credible alternative to traditional avenues."
Platforms that agree to the best practice documents must publish over-all results; the good with the bad. They must also share complaints and how they were managed. Honesty, truthfulness of promotion, and sustainability are key.The five platforms already accepted include: Bondora Capital, Crowdestate, Estateguru, Fundwise and Investly Holding. Any Estonian platform may apply to join.
The actual document is embedded below. In Estonian.
[scribd id=324000258 key=key-upBKLLmeNWdbHggEmMnX mode=scroll]