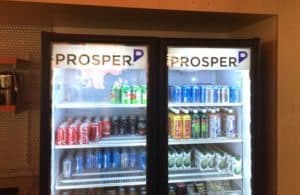 According to multiple reports, Prosper is shutting down secondary trading for it's loans eliminating a liquidity path for retail investors. The justification was stated as lack of demand.
Bloomberg reported that Sarah Cain, a Prosper spokesperson, explained the decision as one driven by utilization;
"While we've decided to wind down this service, the decision in no way changes our commitment to the retail investor," stated Cain.
Cain also stated they would explore alternative outlets indicating Prosper had not shut the door on secondary transactions.
Prosper, along with other marketplace lenders, has struggled to regain its footing after a tough first half of the year. As institutional investors pulled back the online lender struggled to find new capital. Rumors eventually surfaced that Prosper had inked an agreement to gain access to $5 billion in funding thus allaying near-term concerns.
One industry observer speculated that Prosper will be an early participant in Orchard's forthcoming secondary market. Orchard is the platform that connects institutional money to the universe of online lenders. Orchard stated this past Spring its intent to launch an "end-to-end, many-to-many electronic trading platform for marketplace loans that will help Marketplace Lending to fulfill its destiny as the future of credit." No definitive timing on the launch has been given but Orchard told Crowdfund Insider in August they expected to launch later this year.  The Orchard secondary market can be expected to cater to institutional investors only.