Siddhartha Jajodia, Lending Club's Chief Investment Officer, has forwarded a letter to the platform's investor's updating the key stakeholders on credit and interest rate changes. The letter from Lending Club (NYSE:LC) was disclosed in an 8-K filed with the SEC today (October 14, 2016).
In brief, Jajodia revisited previous statements regarding cautious economic data that compelled Lending Club to be conservative in their approach while increasing interest rates.  The credit policy was tightened in April 2016 and interest rates increased 135 bps from November 2015 to June 2016.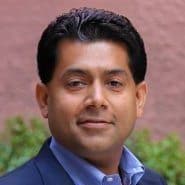 Jajodia stated;
"Consistent with observations earlier this year, we have continued to observe higher delinquencies in populations characterized by high indebtedness, an increased propensity to accumulate debt, and lower credit scores. Although the trend can now be observed across grades, it is less notable in lower risk grades and more notable in higher risk grades, particularly grades E, F and G, which account for approximately 12% of platform volume. Higher delinquencies are more evident in 2015 and early 2016 vintages, which coincides with an uptick in consumer indebtedness in the U.S."
Regarding updates that were announced today, Jajodia revealed;
Increasing Interest Rates. As disclosed in the Form 8-K we filed today, effective October 14, 2016, interest rates on the Lending Club platform will increase by a weighted average of 26 bps. Rate increases are concentrated in Grades F and G with marginal changes in other grades. Increased interest rates enable Lending Club to continue to provide borrowers with competitive interest rates and investors with solid risk-adjusted returns. (See further detail in the Form 8-K and below.)
Tightening Credit. In line with actions taken throughout 2016, the thresholds on borrower leverage were tightened on October 12, 2016. The platform will no longer approve loans for certain sub-segments of borrowers who meet a combination of several risk factors such as high revolving debt, multiple recently opened installment loans, and higher risk scores on our proprietary scorecard. Accordingly, approximately 1% of borrowers who previously would have been able to obtain a loan under prior underwriting criteria will no longer be approved.
Supplementing Collections Efforts. Lending Club utilizes a multifaceted servicing strategy and makes enhancements regularly. Over the past several months, we have invested in additional tools to drive collections effectiveness, added new recovery strategies, added a new agency partner and expanded our internal collections team capacity. The early signs of all of these changes are positive and are allowing us to help our borrowers be more successful while driving better recovery rates.
Lending Club also updated their loss forecasts as indicated in the graph above. The forecasts include both the aforementioned credit model tightening and interest rate adjustments.
Jajodia closed the letter by stating;
"Lending Club's ability to adapt is key to our business and a core strength of the marketplace model. Our continuous enhancement cycle helps us to anticipate and adapt to broader macroeconomic and competitive conditions, with the goal of providing borrowers with competitive interest rates and investors with solid risk-adjusted returns."
Lending Club has been in rebuilding mode since the departure of their founding CEO in May of this year. The executive team has been reinvigorated and funding channels have been returning during the past several months.  The next earnings report scheduled for later this month should reveal even more.

The SEC filing is embedded below.

[scribd id=327613098 key=key-XMzWOjJ7YL5kEwkkmtMe mode=scroll]

Sponsored