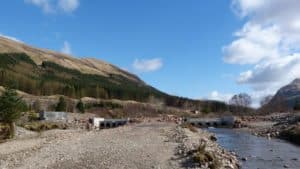 Downing Crowd has successfully raised £1.25 million to fund its first ever "Hydro Bond" for a newly opened 'run-of-river' power station developed by Nightjar Sustainable Power Limited in Argyll, Scotland. Downing Crowd is an offshoot of Downing LLP, an investment manager founded in 1986. Downing is heavily invested in renewable energy projects. Downing launched their crowdfunding platform in March of this year focusing on "Crowd Bonds". Most of Downing Crowd Bonds invest in established UK businesses that have already come through one of Downing's previous investments.
The platform states that their asset-backed bonds, along with their due diligence process helps to reduce risk for investors. The Nightjar asset-backed Hydro Bond expects investors to earn up to 5.5% over 12 months. The Crowd Bond reached its £1.25m fundraising target ahead of the closing date for the offer period on 30 November 2016.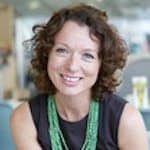 Julia Groves, Head of Crowdfunding, said there was still significant lack of awareness regarding types of crowdfunding. She stated that the industry needs to do more to highlight differences in asset  classes.
"Crowd Bonds, in particular, are a simpler type of investment," said Groves. "Moreover, at Downing Crowd we only invest in established UK businesses, making our Crowd Bonds a great way for investors to see their money make an impact in their local area, provided they fully understand the relevant risks involved. We are immensely proud of our involvement with the Lochy Project to date and have some exciting prospects in the wider Scottish market in the pipeline too."
Carl Crompton, Director of Nightjar Sustainable Energy, said Scotland's renewable energy resources provides great opportunity;
"…more traditional forms of funding still proves challenging for many businesses but thanks to the support of Downing Crowd we can be confident that the Lochy Project will build on the success of its first few months of operation and go on to become a productive energy source for years to come."
Sponsored Links by DQ Promote