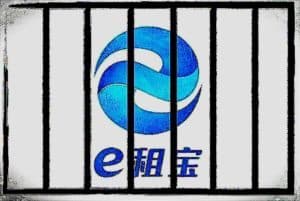 The trial against Ezubao, once a high-flying peer to peer lending platform, has commenced.  The Beijing People's Protectorate has started proceedings against Ezubao and its parent company Yucheng Holdings and Yucheng Global.  This is according to a report in China News.
Apparently, 10 individuals will be put on trial for fraud and 16 others will be facing charges of "illegally pooling of public deposits." Another report said the defendants were also being "prosecuted for smuggling precious metals, illegally possessing weapons and undocumented border-crossing."
Ezubao, while not the only fraudulent P2P lender that has come and gone in China, has been the largest to fleece investors.  Estimates have placed the total lost from between $5.7 billion to $8.6  billion.  According to an earlier report, the Ponzi scheme involved projects that were 95% fake. The Ezubao fraud was said to be the largest Chinese Ponzi sheme of all time.  The criminal activity occurred while Ezubao executives enjoyed a lavish lifestyle.  Approximately 900,000 investors lost money when the platform collapsed.  The Chinese government launched a dedicated website for P2P lending fraud in the wake of the debacle. Consumers may now submit complaints online when they believe they have been swindled out of their money.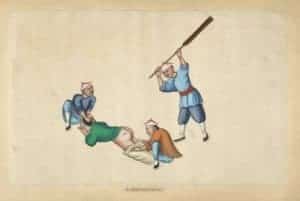 The Chinese peer to peer lending market is by far, the largest in the world. The sector of internet finance has grown rapidly as demand for credit and investment alternatives has been profound. Traditional banks have struggled to allow access to credit in the huge Chinese market.  Online lenders have stepped in to fill the gap and to help keep the Chinese economy moving forward.  Updated regulations were revealed in the past 12 months that are designed to undermine less viable operations and improve investor protection.
A recent report stated that historical volume of online lending has now surpassed ¥3 trillion. Monthly loan volume reached ¥200 billion for the first time in November. As of last month, there existed an estimated 2454 peer to peer lenders in operation in China.