Following two months of no updates from the iBackPack creator, Doug Monahan, backers of the Kickstarter and Indiegogo project have grown impatient over the backpack's lack of delivery/creator communication and are now expecting the worst – the product not being delivered ever.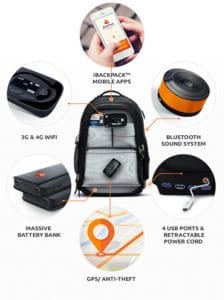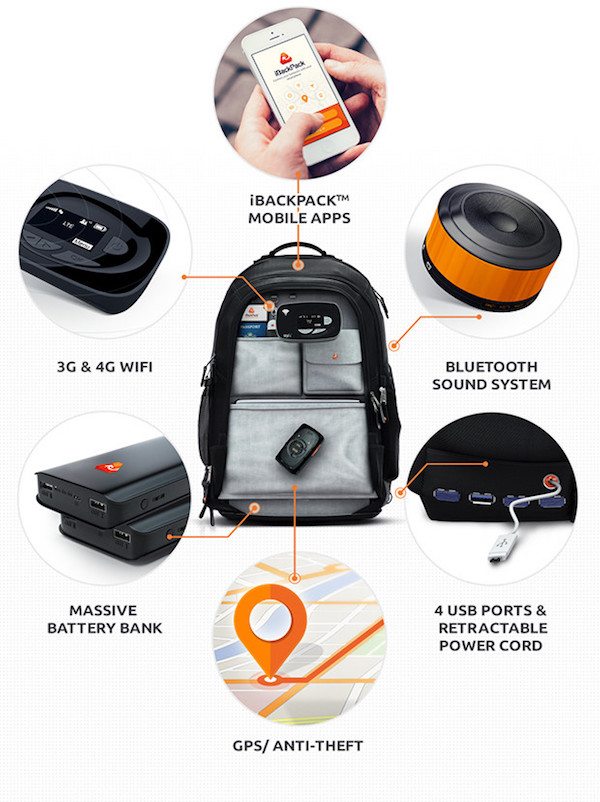 As previously reported, iBackPack was designed to have over fifty individual pockets, secret compartments, and other decoy pockets. The creators said it would provide the ability to track the exact location of the iBackPack through advanced GPS systems. Creators said that if anyone ever stole the backpack you would be able to locate it – or within 1o feet using GPS from AT&T/Sprint/Tmobile, Verizon, etc. Kind of cool. The pitch was solid enough to drive strong backer support. The project secured $723,645 on Indiegogo before going to Kickstarter and raising an additional $76,694.
The iBackPack was originally scheduled to deliver in March of 2016. Shipping was delayed and pushed back to December of that year. And then August of 2017.  Get the picture? Extensive delays were paired with more excuses and less frequent updates. As one would expect, backer have grown concerned.
Monahan wrote an update this past November to attempting to explain away persistent delays;
"Regarding some of the comments that have been made about myself and our company I find it rather necessary to update the status of the project, the main reason of the delay stands on my decision of not shipping a product that could cause great physical harm and even death. Due the rising problems with battery systems catching fire, we did not mean to cause any delays, but the safety of our supporters. Unfortunately, this has resulted to a huge loss of money, time and effort. I can assure you that the decision was not easily made.
"Before we knew about the problems and fully understood the magnitude for the Lithium Ion fiasco, had anyone been harmed it would have been a tragedy, but not an illegal act. Once an individual, or a corporation has knowledge that the product they are shipping might cause a death, result on legal liability We had originally planned on shipping the iBackPack in March of 2016. We had no indication there were any dangers to Lithium Ion batteries. We did know that the price of the batteries was suddenly jumping up 250%. At first, we thought the manufacturers were greedy. But, after searching the market, our suppliers were right and these batteries was suddenly shifting in weird ways. We absorbed the extra money and didn't go back to our backers for additional donations, contributions. There were problems no doubt, and we were not able to ascertain the exact issue and I made the decision, as CEO of the company, that I wasn't going to ship the iBackPack with batteries that possibly had major problems. Our backers were not happy thus we announced an updated planned shipment date of December, 2016."
Monahan also noted that during the extra nine months, he was able to choose a safer battery, get the battery manufactured, and get them to the U.S. in time for the December 2016 shipment date.
Welcome to 2017
Since that last update, iBackPack's Facebook has shut down, and the website redirects to a different kind of company. iBackPack's main Twitter is still online but has not been updated since November, and the backers have reported that Monahan and his team are deleting negative tweets. But iBackPack's help support Twitter tweeted a couple of days before Christmas:
@andy34385. We are still good for shipping between Christmas to New Year

— Ibackpack Support (@IbackpackHelp) December 19, 2016
Unfortunately, the only thing that has been delivered is profound disappointment.
Have a crowdfunding offering you'd like to share? Submit an offering for consideration using our Submit a Tip form and we may share it on our site!