---
Investors from both Canada & USA May Purchase Shares in First True Cross-Border Crowdfunding Offer Under Reg A+.
Diesel is on a death march. Gasoline is in slow decline. Inevitably, all cars will be powered by electricity. The popularity and success of Tesla have trailblazed the way for an entirely new generation of vehicles that are fast, clean and very fun to drive.
Sure, there will be many among us who wish for the piston engine days of lore, but the future of automobiles is just around the corner and it is electric. One recent
One recent report quoted BMW's chief executive envisioning electric vehicles contributing to between 15% to 25% of its overall sales within 10 years. Mercedes is of the same opinion. The combination of batteries with a higher range and charging stations that fill your battery up super fast are the variables to ubiquitous electric cars. It is going to happen; it is just a question of how soon.
Dubuc Motors is a pioneer of sorts. Not to mention that it started in the unlikely Canadian province of Quebec (now with a location in Los Angeles), Dubuc wants to market a high-end electric vehicle that not only looks the part but can perform like a supercar should.  The specs for the Dubuc Motors Tomahawk, according to its website, add up like this:
Zero to 60 in under three seconds
Top speed of 160 MPH
All wheel drive, 2+2
A range of 370 miles
Estimated purchase price of $110,000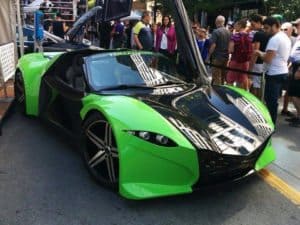 The Dubuc Tomahawk is not only unique-looking in a very good way, it is unique in the fact it is raising funding under Regulation A+ on StartEngine.
Crowdfund Insider originally covered Dubuc's crowdfunding project a year ago when the company commenced "testing the waters" for investor interest. Today, they are well on their way to completing their crowdfunding round having topped their hurdle of $5 million with $6.179 million in equity reserved by investors today.
While attending the Crowd Invest Summit recently, Crowdfund Insider spoke with Dubuc Motors co-founder and COO Mike Kakogiannakis to learn about the car and their funding goals.
Kakogiannakis met his partner, co-founder and CEO Mario Dubuc, about 17 years ago. They were both passionate about cars. Perhaps more as a hobby than for business, the duo started working on their own car.  They build prototype after prototype improving things in increments. They were working on prototype iterations for 30 to 40 hours a week, all the while working their day jobs.  Along came Tesla and they were inspired as to what can be accomplished. Few people remember that Tesla started out as basically a kit car. Elon Musk was not the founder either but it was his PayPal money that became vital in changing the vehicle from an engineering project into a production car.
Kakogiannakis and Dubuc have been bootstrapping their company. Along with some help from friends and family, they are all in on their vehicle. Both Kakogiannakis and Dubuc are devoting 100% of their time to the development and production of the Tomahawk supercar.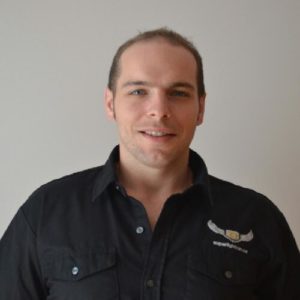 Kakogiannakis explained their vision;
"We do not want to compete with Tesla. We want to compliment the line. With the Tomahawk we want to address a problem with luxury sport cars. Space. Trunk space. Big people will fit in the car. But we also want to open the market for women."
The Tomahawk is designed to be a sports car that is as practical as a sedan. Their campaign page on StartEngine states;
"We think of the Tomahawk as 'Tesla's cousin,' offering comparable performance. While Tesla offers a sedan and an SUV, we want to complete their product line with our sports car. When compared to hybrids, the Tomahawk outperforms all of them – in speed, looks, and comfort."
With a prototype completed, Dubuc is focusing on engineering and preparing for production. They expect to produce 200 vehicles during the very first year.
As for the investment opportunity, shares should be available soon – in both Canada in the US.  Using the North American law firm Venture Law and attorney Alixe Cormick, Dubuc will be filing to sell shares in both countries. The maximum amount to be sold is up to $20 million in class B common shares at $8 each. The net proceeds of the funding round will be used for the next stage development. This includes building the Tomahawk production test vehicle and obtaining government certification. The Tomahawk test vehicles will be used in rigorous experiments for safety and performance. One of which will need to be crashed.
Dubuc is also in the process of accepting reservations for the first vehicles to cross their production line. All it takes is $5000 in a refundable deposit. If you are interested you may add your name to the list here.
Crowdfund Insider also spoke with Alixe Cormick about the unique nature of the offer. Cormick said that Dubuc was the very first Reg A+ offer to truly offer shares in both the US and Canada.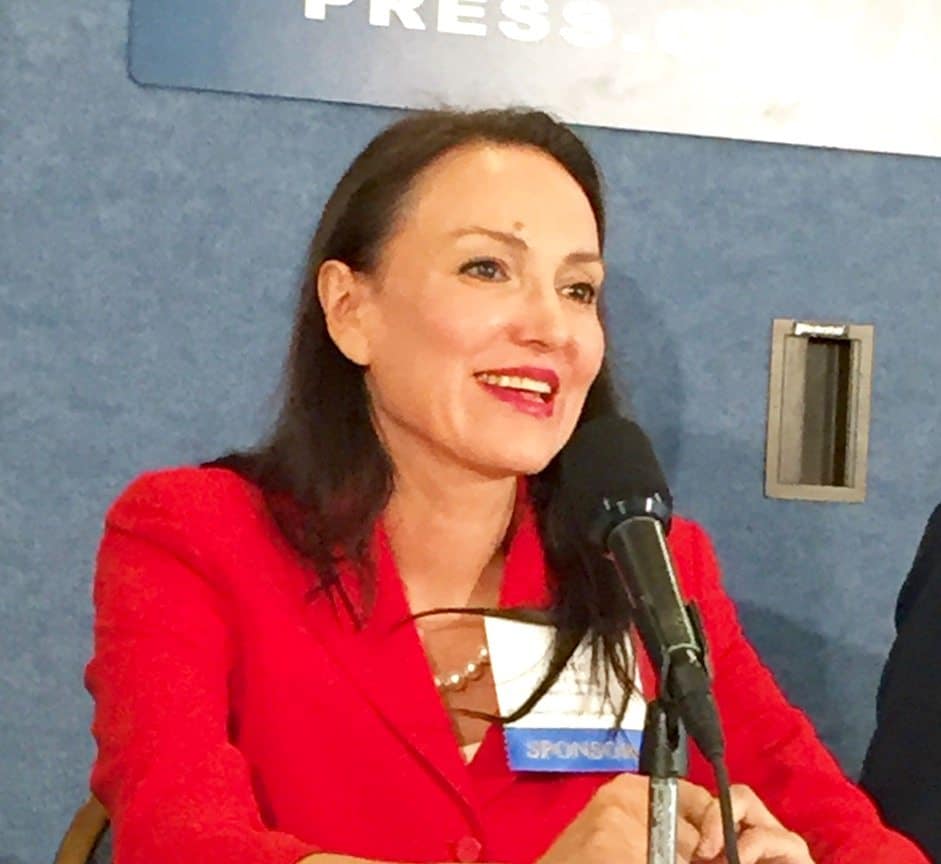 Cormick explained;
"Many Reg A+ offers say they are going to offer into Canada but most do not. They [Dubuc] will actually translate their offering into French. Another first. Most Reg A+ issuers skip Quebec because it is a hurdle. People in the US do not understand that we have securities laws in Canada that they need to comply with."
To sell shares in Canada, you are required to complete an "Offering Memorandum Wrap or a Sister Offering Memorandum."
Why offer shares in Canada? Dubuc, obviously, has Quebecois roots. They expect to receive good support from Quebec, as well as Ontario and British Columbia. Cormick was not just enthusiastic about being the first Reg A+ to sell shares in Canada but she was also enthusiastic about the final product;
Dubuc, obviously, has Quebecois roots. They expect to receive good support from Quebec, as well as investors from Ontario and British Columbia. Cormick was not just enthusiastic about being the first Reg A+ to sell shares in Canada but she was also enthusiastic about the final product;
"It's pretty cool technology. People forget that Tesla started as a kit car.  [Dubuc has] absorbed the startup costs and are not laden with debt. They are very passionate about what they are doing. They have a low threshold to get going as a car company. They do not see themselves as a mass producer of cars but more like a specialty car manufacturer. It is not a car for everyone. But they are offering a high-end vehicle that is, at the same time, environmentally friendly."
While Cormick is not on the reservation list for a car, she says that someone at their accounting firm is going to purchase one of the first Tomahawks.
The crowdfunding process has been a lot of work for Dubuc. The crowdfunding industry is still quite young and knowledgeable advisors are at a premium. Kakogiannakis said that he spoke to a lot of people who told them that they knew how to crowdfund. Unfortunately they did not.
"I did not expect it to be this hard.  I thought it would be easier. If you do not have the right team … you need to be well structured and plan ahead to be successful."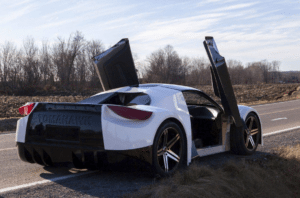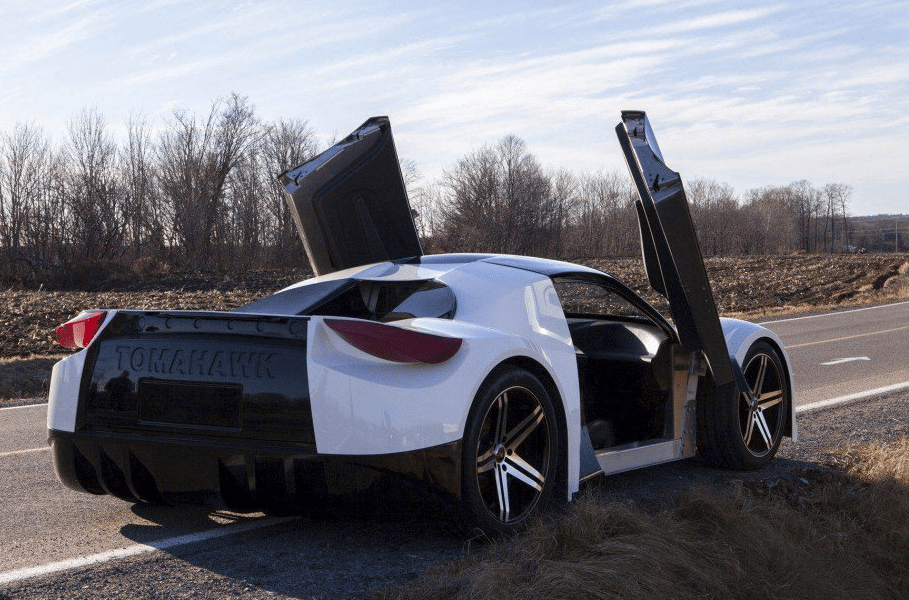 Dubuc Motors will know soon enough if they have planned effectively and will raise the needed growth capital.  Kakogiannakis obviously would like to raise their max amount, but he said that if they raise only $5 million they can still do all the certification and be street legal with a production vehicle. If they are successful, expect the first production Tomahawks rolling off the assembly line at the end of this year.

If you are interested in learning more about the offer you may visit the StartEngine campaign page to learn more. You may also read the Offering Circular for all the details of the offer.

Have a crowdfunding offering you'd like to share? Submit an offering for consideration using our Submit a Tip form and we may share it on our site!

Sponsored Links by DQ Promote