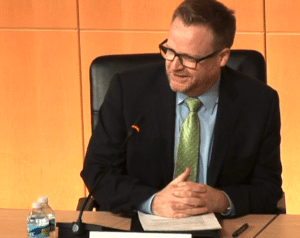 The Securities and Exchange Commission (SEC) has scheduled an "Evidence Summit" to be held at the SEC headquarters on F Street in Washington, DC on March 10th. Organized by the Office of Investor Advocate, the Summit will "discuss strategies for raising retail investors' understanding of key investment characteristics such as fees, risks, returns, and conflicts of interest."
The Summit will mark the launch of a new investor research initiative coordinated by the Office of the Investor Advocate. A new acronym has been coined for this initiative: POSITIER or Policy Oriented Stakeholder and Investor Testing for Innovative and Effective Regulation. POSITIER (pronounced poz-it-teer), is described as a new way to utilize evidence-based outcomes by introducing research into the SEC policymaking process.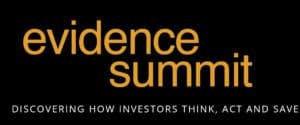 A quick review of the agenda shows an opening statement by SEC Acting Chairman Michael Piwowar. Following the brief Commissioner's statement, a series of academicians will speak about how investors think and the disclosure process for a variety of users. The agenda appears to steer away from actual professionals from the investment industry with a couple exceptions. The list of panelists is below.
The event is free and open to the public. You may register for the event by responding to: [email protected]
---
Julie Agnew, Associate Professor of Finance and Economics, College of William & Mary
Jessica Choplin, Associate Professor of Psychological Science, DePaul University
J. Michael Collins, Faculty Director of the Center for Financial Security, Fetzer Family Chair in
Consumer & Personal Finance, and Associate Professor, University of Wisconsin-Madison
Jill Fisch, Visiting Professor of Law, UC Berkeley School of Law
Elizabeth "Betsy" Howlett, Professor of Marketing, University of Arkansas
Ginger Jin, Director of the Bureau of Economics at the Federal Trade Commission,
Federal Trade Commission/University of Maryland
John Kozup, Associate Professor, Marketing & Business Law, Villanova University
Richard Larrick, Hanes Corporation Foundation Professor of Business Administration and
a Professor of Management and Organizations, Duke University Fuqua School of Business
Tom Lin, Associate Professor of Law, Temple University Beasley School of Law
George Loewenstein, Herbert A. Simon Professor of Economics and Psychology, Carnegie Mellon University
Brigitte Madrian, Aetna Professor of Public Policy and Corporate Management,
John F. Kennedy School of Government, Harvard University
Ryan Murphy, Director of Behavioral Science at Morningstar, Morningstar, Inc.
Terrance Odean, Rudd Family Foundation Professor of Finance, Haas School of Business,
University of California at Berkeley
Alan Palmiter, Associate Dean of Graduate Programs and Howard L. Oleck Professor of Business Law,
Wake Forest University School of Law
Daniel Silverman, Rondthaler Professor of Economics, Arizona State University
Thomas Smythe, Professor of Business and Accounting, Furman University
Ahmed Taha, Professor of Law, Pepperdine University School of Law
Sponsored Links by DQ Promote