SyndicateRoom, a leading equity crowdfunding platform, has been championing IPO reform for some time now.  Gonçalo de Vasconcelos, CEO and co-founder of SyndicateRoom, welcomed the announcement earlier today that the Financial Conduct Authority (FCA) has published a consultation paper addressing existing shortcomings in the IPO process. The SyndicateRoom founder lauded the FCA's push to review the current system that creates information asymmetry potentially undermining the IPO process.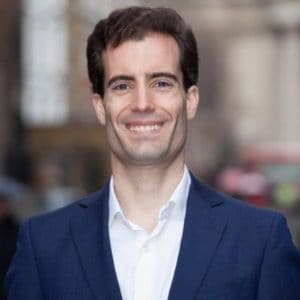 de Vasconcelos commented on the FCA announcement;
"Today's news that the FCA is looking at making initial public offerings more fair and transparent by giving better information and access to investors on companies that seek a flotation is something we've been campaigning for a long time", said de Vasconcelos. "IPOs are the life-blood of the capital markets and giving access to a wider range of investors, both institutional and retail, is crucial to the long-term health of the UK's economy and its underlying companies. The public is vital in improving liquidity for companies, and we've long been in support of providing a simple and transparent route to these offers, giving retail investors the same access as institutional investors."
de Vasconcelos described the FCA action as benefitting the capital raising ecosystem for UK businesses;
"The move by the FCA signals a commitment to improve capital raises for great British businesses, giving them a greater chance on their funding journey, which is something that SyndicateRoom is a strong advocate for."

As of March of last year, SyndicateRoom members may invest in IPOs and placings on the London Stock Exchange. This was a first for an investment crowdfunding platform. SyndicateRoom provides the same discounts available to professional investors for their registered members.