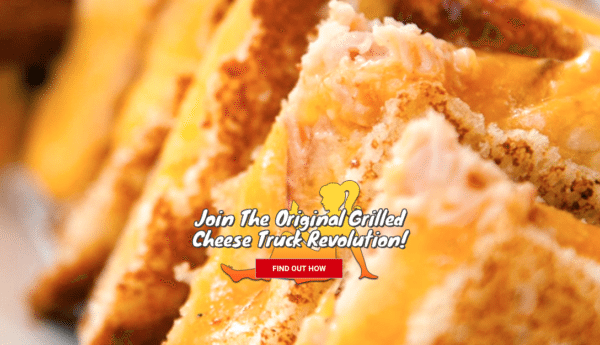 ---
The Grilled Cheese Truck (GCT), a food concept business that is raising investment funding on the Indiegogo / Microventures platform, is riding the mobile food wave with a complete menu of grilled cheese-focused gourmet dining. The company has announced an expansion strategy to boost the brand both domestically and internationally with the launch of more trucks, food carts, brick-and-mortar "micro-stores," and "pop-ups". And why not? Everyone loves a good grilled cheese sandwich.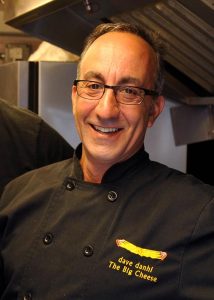 Originally launched in Los Angeles in 2009, the company started with a single truck. David "the Big Cheese" Danhi, founder of the company, ramped it up to a positive net cash flow until the concept was acquired in 2012. The acquiring company, now called American Patriot Brands , eventually sold back the Grilled Cheese Truck brand and trademark to Big Cheese Inc., a different company, as it struggled to grow the concept and shifted its focus to the emerging Cannabis industry (the company still is listed on OTC Markets under symbol GRLD and is delinquent). Trilogy Capital Group, a private equity firm and shareholder of Big Cheese, has partnered with Danhi, who is back as Chief Creative Officer, and they have big plans for the brand.
Chrissy Teigan is a fan of Grilled Cheese.
Who rocks more than @chrissyteigen? No one. She just got a grilled cheese truck for THE ENTIRE production crew at this shoot (& me, I think) pic.twitter.com/6vXiyAHzoF

— Jim Sias (@JimSias) March 2, 2017
Trilogy Capital is playing an important strategic role in the company's future. Al Hodges has been retained as the CEO and President of the Grilled Cheese Truck. Hodges is said to have 35+ years experience growing fast casual restaurants, brands, franchises, according to the company. Hodges has guided brands like Fazoli's, Dunkin' Brands, Cinnabon, Target and more.
Alfonso Cervantes, Chairman of Trilogy Capital Group, has been actively responding to questions from interested individuals on the offer page. Asked if he is concerned about the Grilled Cheese concept being a fad, Cervantes drew a parallel to the venerable Hamburger;
"…while numerous eateries featuring hamburgers have come and gone, the American hamburger is here to stay."
Asked why the company decided to raise funding via Reg CF (or retail crowdfunding), the company explained;
"With Reg CF, anyone, regardless of income level or wealth, can invest small amounts in a directly in a growing brand like ours. Before the JOBS Act and May 2016 when Reg CF went into effect, that wasn't possible. You could only take in money from accredited investors.  Given the diversity of GCT's extraordinarily loyal customer and fan base, which has been soaring since our 2009 launch, and commitment to veteran support and opportunity, it only made sense to pursue an offering that everyone, especially our customers and fans, can participate in and benefit from as our brand grows."
Commenting on the "Big" plans for expansion and the food truck sector in general, GCT said;
"The success of the Grilled Cheese Truck and the accolades its received since debut give us confidence that this is not just a Los Angeles gourmet food truck brand, this is a national and international gourmet food brand. We plan to expand the brand through multiple sales channels that reach beyond food trucks to food carts, brick and mortar fast casual restaurants, as well as kiosks in airports and malls. In all rollouts, we will offer military veterans initial franchise opportunities first before opening them up to the public. NYC, where food carts are more prevalent than food trucks, is set to be our second rollout city and first rollout of food carts in the U.S."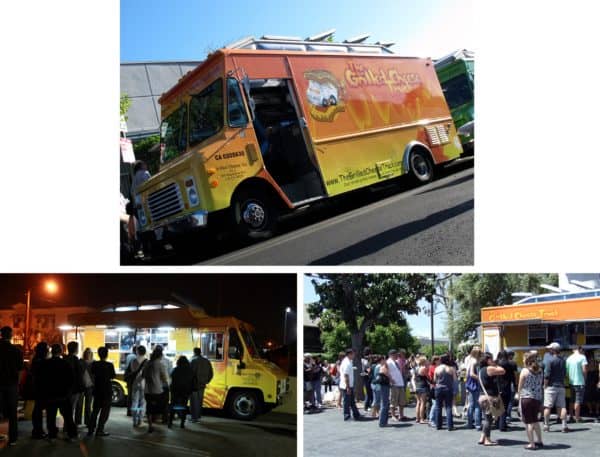 Big Cheese Inc. has ambitious plans to deploy 30 to 40 Grilled Cheese Trucks nationally within the first year. They hope to open 12 micro-stores during the next three years. The company intends on using a franchise model to drive revenue and growth as they spread the Grilled Cheese love. If everything goes as planned, the company will initiate a Reg A+ share offer and a potential listing on OTC Markets.
Have a crowdfunding offering you'd like to share? Submit an offering for consideration using our Submit a Tip form and we may share it on our site!