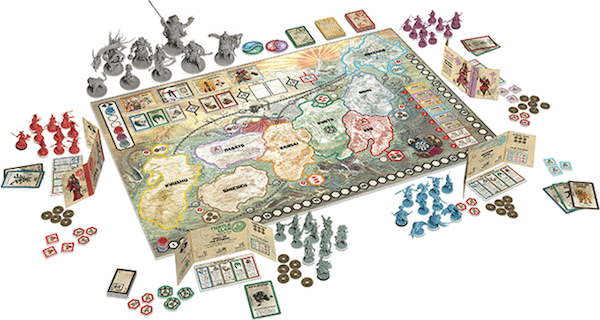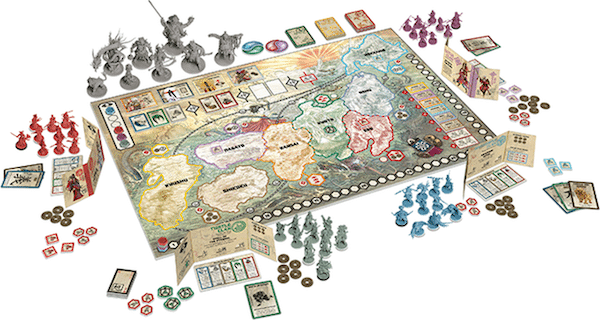 With its highly successful Kickstarter campaign set to close tomorrow evening, CoolMiniOrNot's Rising Sun is nearing $3.65 million thanks to more than 27,450 backers. The board game studio launched the project, which is its twenty-sixth Kickstarter, last month and sought to raise a minimum of $300,000.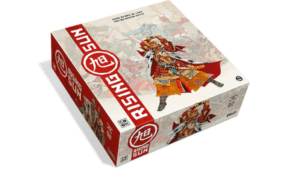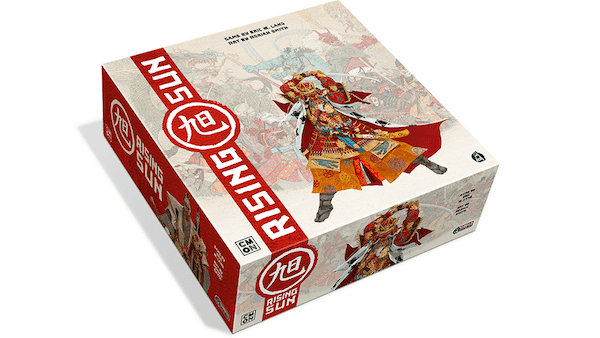 Rising Sun is described as a 3 to 5 player board game that is set in feudal Japan. The board game's story reads:
"As the Kami descend from the heavens to reshape the land in their image, it is up to each player to lead their clan to victory. Use politics to further your cause, negotiate to seek the most profitable alliances, worship the Kami to gain their favor, recruit monsters out of legend to bolster your forces, and use your resources wisely to be victorious in battle. Each of the five clans in Rising Sun brings not only their own individual set of ten beautifully detailed miniatures for their Daimyo, Shinto and Bushi units, but also a unique ability that sets them apart from the others and affects all players' strategies."
The five clans' individual unique abilities are the following:
Koi (Flow, Like Water): Able to use hired Ronin as coins and vice versa, which gives them flexibility and unpredictable.
Dragonfly (Wings, Wind, and Spirit): Able to move anywhere on the map without restrictions and unpredictable.
Bonsai (Humility, Earth, and Root): Doesn't need to spend coins when buying resources and upgrades come naturally.
Lotus (Patience is key): Dictates politics by turning the political mandates they play into anything they want.
Turtle (Hard as the mind; delicate as steel): Builds their strongholds on top of the shells of turtles, which can move around the map and join in fights for the provinces
The board games' will be equipped with 58 Miniatures, including 10 warriors for each clan and 8 huge monsters; 40 Counter Bases; 137 Tokens; 5 Clan Screens; 5 Political Sheets; 53 Cards; 6-fold Gameboard; 1 Rulebook. The core game is currently available at $100.
Have a crowdfunding offering you'd like to share? Submit an offering for consideration using our Submit a Tip form and we may share it on our site!