LendEx, a leading Australian peer-to-peer lending platform for direct commercial property lending, has appointed two new prominent board members as non-executive directors. LendEx has added Brian Benger and Kim Jenkins to help guide the growing online lender.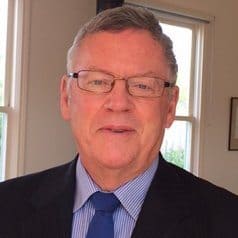 Benger said he was delighted to join the LendEx Board in support of the vision and ability to transform the lending industry at a time of significant change and opportunity in banking and financial services.
"When one combines LendEx's internal credit expertise and leading technology, I am confident that LendEx is perfectly placed to support an increasing number of trusted advisers and their clients looking to access credit over the coming years."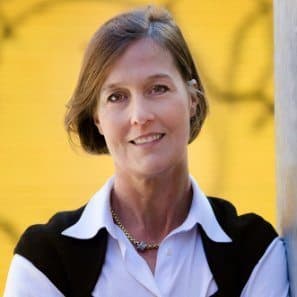 Jenkins said LendEx had some of the sharpest people in the financial technology industry;
"People who are shaping the future integrity of the alternative lending industry through the application of advanced risk-management, credit and risk-based pricing models and methodologies."
Both Benger and Jenkins bring impressive credentials to the LendEx team.
Benger is on a number of the Australian subsidiary boards of Mercer Australia. Mercer is a global leader in institutional health, wealth, investments and superannuation services, with more than 22,000 employees. Benger currently serves as Chairman, Mercer Financial Advice (Pty) Ltd, Director Mercer Superannuation (Australia) Ltd and is Director of Mercer Investments(Australia) Ltd. He also serves as a Director of health insurer, GMHBA Ltd and is a former Director of Victorian managed Insurance Authority.
Jenkins is CEO of the Australian Retail Credit Association (ARCA), the top association involved in the disclosure, exchange, and application of credit reporting data in Australia. Prior to becoming CEO of ARCA, Jenkins was Chief Strategy Officer at SAI Global Limited, a global leader in integrated risk management solutions and the largest provider of property information and settlement services in Australia.
Jenkins also held other executive positions including Managing Director of Experian Australia and New Zealand and CEO of Consumer Segments & Head of Strategic Delivery for FirstRand Bank, one of the four largest banks in Africa with a market cap of A$32 billion. Jenkins led the establishment of FirstRand India as Executive Director, which saw the first bank from the African continent be granted a full-scale commercial banking license in India.
Benger and Jenkins join Chairman Robert Hines, as non-executive directors of the company. The other members are executive directors and founders, David Ruddiman, LendEx's CEO and Managing Director, and Tal Gur Arie, Chief Technology Officer (CTO).
Hines commented on the new board members explaining that the way banks and other financial services manage digital disruption is more critical than ever before;
"Having industry leaders such as Brian and Kim join our board, with a comprehensive understanding of the challenges confronting the wealth, investment, superannuation and banking industries as a result of digital disruption, adds further strength to our board, at a time when we are being overwhelmed by the response to our platform from 'trusted advisers' such as accountants, financial planners and mortgage brokers, looking to partner with a trusted, transparent and independent provider of commercial and residential property loans for their SMSF trustee clients on fairer terms," said Hines.
Sponsored