Australia-based social discovery platform Gather Online announced on Friday it has acquired a new secret algorithm. This news comes just as the online portal surpassed £400,000 through its equity crowdfunding campaign on Seedrs and Equitise. The initiative was launched last month, seeking funding for growth and expansion.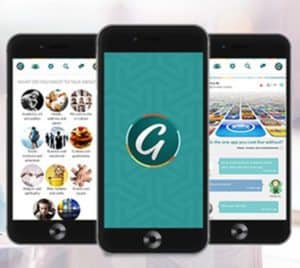 As previously reported,  Gather Online was launched in early 2015 and describes itself as a social discovery platform that allows users to meet like-minded people through time-limited conversations on topics that interest them. The platform revealed that topics of discussion last only for a few days and then, they disappear, making sure that the content stays fresh and active. David Price, CEO of Gather Online, also stated:
"We wanted to offer a great solution for people to establish meaningful social or business connections, or form romantic relationships with others where they genuinely have something in common. Research shows on most other platforms we never communicate with 89% of our connections- we discovered the magic ingredient of a time limit which gives people a reason to interact now before missing the opportunity. The new algorithm we have acquired, when added to our system, will allow an unprecedented level of sophistication in providing users content that interests them, and people on their wavelength."
Kevin O'Hara, Gather's Chief Advisor, added:
"The campaign has had an excellent response attracting numerous small investors as well sophisticated high net worth individuals who have invested up to £150,000. We expect to go right up to the funding cap of 300% of our target, especially after our announcement of the acquisition of the intellectual property rights to develop a very powerful unique algorithm that has never used before in social media."
Gather Online is running a simultaneous campaign on is also seeking funds on New Zealand's crowdfunding platform Equitise to access both Australian and New Zealand investors. This is the first combined securities offer by the two platforms. The offer is set to close later this spring.
Have a crowdfunding offering you'd like to share? Submit an offering for consideration using our Submit a Tip form and we may share it on our site!