Peer to peer property lender EstateGuru has shared that investors on its platform have now earned in excess of €1 million. The Estonia-based company said that nearly 6900 investors from 39 different countries have earned, on average, 12.63% since platform launch in 2014. EstateGuru also reports there has been no loss of capital on the platform.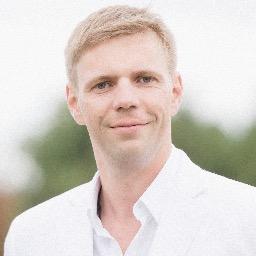 At the end of March, EstateGuru celebrated having facilitated €20 million worth of loans through the platform. The company's CEO Marek Pärtel said his goal has always been to protect investor's funds while offering great returns in real estate assets.
"Real estate is an asset class that is not accessible to many due to high barriers of entry or insufficient information. EstateGuru's innovative business model and international team consisting of real estate professionals makes real estate investments available for a wider public," said Pärtel.
EstateGuru is a peer-to-peer lending platform which is specializes in facilitating secured business loans in the three Baltic states. Any individual who holds a bank account in any of the EEA member states or Switzerland may invest on the platform.
"During this year, we are aiming to enter a couple or bigger markets which we have prepared for nearly a year now. Constantly increasing investment amounts and the high yield investors have earned during the past 3 years have generated an interest to invest into EstateGuru's loans for several institutional investors. This is a clear sign of trust towards our risk management. Including bigger investors gives us the possibility to expand in a faster manner and offer our investors even more investment opportunities," added Pärtel.
EstateGuru's 6900 investors, of whom roughly 70% are from Estonia, have funded 135 loans and 50 loans have already been successfully repaid. Minimum investment on the platform is €50, however the company reports the biggest portfolios exceed €1,000,000. EstateGuru has offices in Estonia, Lithuania and a representative office in the UK.

Sponsored Links by DQ Promote